Russia's anti-gay law one year out: "Only a few people were fined throughout the year and this might not seem to be much of a problem," Lokshina said. "But the fines are not what this law is about. This law is not only contrary to Russia's international obligations but has also contributed to anti-gay violence and to creating a hostile environment for LGBT people in the country. It has contributed to stigmatizing LGBT individuals as unnatural, perverse and as acceptable targets."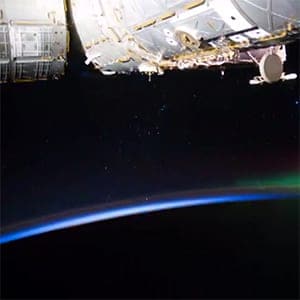 Amazing vine of aurora borealis from space. 

Misterbnb: an Airbnb for gay men. 

Instagram removes pictures of gay newlyweds kissing then restores it, apologizing for the error. 

'Community' makes move to Yahoo! for sixth season.

Istanbul, Turkey saw strong turnout at its LGBT Pride celebration over the weekend, making it perhaps the biggest such event in a predominantly Muslim country. 

Robin Williams enters rehab to help maintain sobriety.

Meanwhile, Shia LaBeouf reportedly has entered rehab for other reasons. 

Kevin Kline plays Errol Flynn in 'The Last of Robin Hood.'

Michael Egan, who brought suit against Bryan Singer and three Hollywood execs alleging sexual abuse, dropped his suit against Broadway producer Gary Goddard.  

Create your own gay marriage ruling. 

Daniel Radcliffe and golden retriever make cute couple. 

Whitney Houston's daughter Bobbi Kristina lashes out at Angela Bassett for not casting her to play her mother in Lifetime biopic that marks Bassett's directorial debut.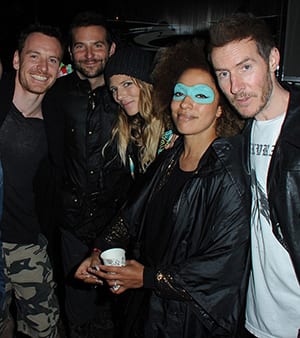 Bradley Cooper and Michael Fassbender hang out at Glastonbury Music Festival.

Taschen publishes (work unfriendly) book "My Buddy" chronicling close, often homo-erotic relations between soldiers in World War II.

Joan Rivers officiates surprise gay wedding at book signing. 

Justin Bieber up to his shirtless selfie antics again.

Swedish soccer coach Pia Sundhage talks about being out in sports: "If I'm gay is of no interest because I'm a coach and my private life doesn't matter," she says. "If people ask me about it, I answer 'Yes I'm gay' and that's how it is. I've never come across any trouble for it as a coach in the United States or anywhere. It was tough when I was twenty-years-old in Sweden, but even then I didn't care. This is me. Take it or leave it."