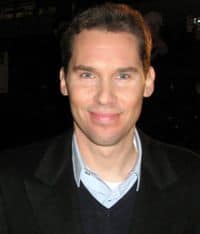 The New York Police Department is reportedly investigating X-Men: Days of Future Past director Bryan Singer in connection to an alleged sexual assault that took place early last year. Though Singer has not been formally accused of any wrongdoing, the NYPD is actively looking into events around March 23, when the assault occurred. Singer recently avoided making a court appearance after two suits accusing him of the sexual assault of two minors were dropped.
One of Singer's accusers, Michael Egan, claimed that Singer abused him during multiple trips to Hawaii when Egan was 17 years old. Jeffrey Herman, Egan's attorney, dropped him as a client after Egan declined a $100,000 settlement. Singer's legal counsel, Martin Singer, unsuccessfully moved to have the entire case dismissed with prejudice, which would have made it so that Egan could not re-file his case with a new lawyer.
"Neither my client nor any of his representatives have been contacted by the NYPD, or anyone else about an alleged criminal investigation of my client," Singer wrote in an e-mail to Buzzfeed about the new investigation. "False investigations are filed all the time and no action is taken by the authorities."
Kim Royster, Deputy Chief with the NYPD, confirmed that the police department Special Victims squad was, in fact, looking into Singer as a potential suspect.