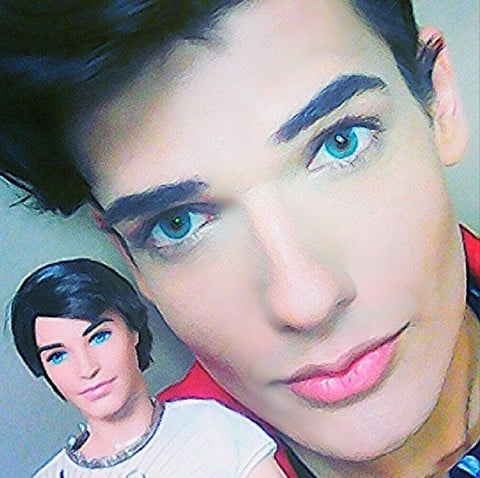 Ever heard of Valeria Lukyanova, the Ukranian "Human Barbie Doll?" She has a Brazilian male counterpart who is being touted as "the Human Ken doll" — 20-year-old Celso Santebanes.
After family members told Santebanes that he resembled the Barbie's plastic boyfriend, he invested over $54,000 on four surgeries to augment his chest, chin, jaw and nose. Now he's amassing followers on his Instagram and Facebook and reportedly plans on releasing "Celso Dolls" for his fans.
A man who looks like a doll, releasing dolls that look like himself — talk about meta.
He's also pursuing a modeling career, but has said, "I'm only 90 percent of what I want to be," adding "I intend to do more surgeries, but do not know what. For now my investment is being in the gym, for Ken is strong and I am skinny."