Leonardo DiCaprio is on Orlando Bloom's side in his fight with Justin Beiber.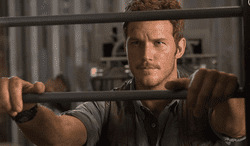 Chris Pratt smolders in new photo for Jurassic World

 New Jersey judge tosses out lawsuit challenging the state's ban on gay conversion therapy - "Surely, the fundamental rights of parents do not include the right to choose a specific medical or mental health treatment that the state has reasonably deemed harmful or ineffective," Wolfson wrote. "To find otherwise would create unimaginable and unintentional consequences."

 St. Francois County, Missouri gets its first gay bar. 

 Study finds kids who read Harry Potter have improved attitudes towards LGBT people.  

 The Atlantic looks at how LGBT students are slowly changing Christian colleges. "There used to be no conversation. Now people are talking about [LGBT issues] all the time, and the university can't pretend that there aren't gay people who attend the school."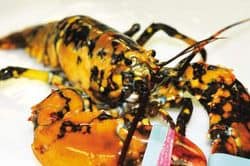 The Episcopal diocese of Arizona has come out for marriage equality. 

 Fisherman catches rare calico colored lobster, donates it to museum

 Trans advocates urge Michigan Womyn's Music Festival to admit transgender women. 

 Nevada revises foster care regulations to remove automatic exclusion of people with HIV. 

 Guy goes to Comic-Con on shrooms….and trips f*cking balls. 

 Selena Gomez' new movie has a 0% on Rotten Tomatoes. 

 Kentucky Tourism Development Finance Authority unanimously approves nearly $19 million in tax incentives for a Noah's Ark themed biblical park 

 Bradley Cooper flipped burgers at Burger King this week to prepare for his role in his upcoming film Adam Jones. 

 Nicki Minaj's new single 'Anaconda' leaks to the internet. Dare you to listen and not love it.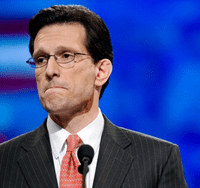 House Majority Leader Eric Cantor will say farewell to Congress later this month.

 Maggie Gyllenhaal isn't as big of an Obama supporter as she once was. "I really believed in him, and I'm not sure what he believes in anymore."

 New poll finds 5% of Canadians identify as LGBT, 74% of Canadians saying they know someone LGBT. 

 Gay rights groups dispute June's NHS survey showing that less that 3% of the population identifies as LGB: "The truth is, numbers matter, and political influence matters," said Scout, director of the nonprofit CenterLink Network of LGBT Equity, who goes by only one name. "If we really are 2 percent versus 4 percent, it means people are going to say, 'okay, I'm only going to care half as much,'

 VIDEO: Zac Efron making out with Michelle Rodriguez at a LA nightclub.