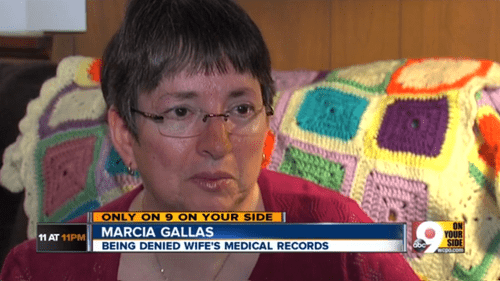 Marcia Gallas, a woman from Blue Ash, Ohio, has been denied access to her recently deceased spouse's medical records. While Gallas and her attorney have a federal injunction that is based on a similar case from Cincinnati, Bethesda North Hospital says they cannot release the information due to "state and federal privacy laws."
Watch a WCPO report on the story, AFTER THE JUMP…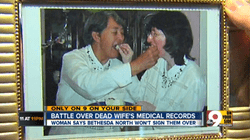 To Gallas, it seems the hospital's rationale for this denial is that they are waiting for Ohio's marriage equality fight to make its way through the courts. Said Gallas:
I'm grieving…It's going to take a long time to get over Barbara and I really don't understand why they won't recognize… what am I to think except that they have a problem with same sex marriage?
Gallas is trying to obtain the records of former spouse Barbara Graham because Graham participated in an 18-year study that requires the records.
While Bethesda North is stubborn in their position, Gallas did not have the same problems getting records from Cincinatti's Jewish Hospital. Said Gallas:
They [Bethesda North] just aren't budging… All they need to do is release her medical records, that's all I'm asking for…I don't think that's too much to ask for.
Gallas can get permission from Graham's sons to access the records, but this could take weeks to process.
[h/t WCPO]