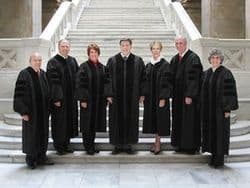 On Thursday, Arkansas' highest court denied the request by plaintiffs in a case challenging the state's ban on gay marriage that member of the state Supreme Court recuse themselves from the case if they're seeking reelection.
The reason for the unusual request was that those seeking reelection could face retaliation by conservative state lawmakers should they side with marriage equality. The justices did not elaborate on their reasons for denying the motion.
The Associated Press adds: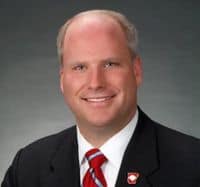 Attorney General Dustin McDaniel had asked the court to reject the motion, saying it was unnecessary.
"As the attorney general stated when the motion was filed, it is a nonstarter to file recusal motions simply because justices must hear controversial cases and then stand for election," McDaniel spokesman Aaron Sadler said in an email. "We respect the court's decision."
It's unclear when the court will decide the appeal in the gay marriage lawsuit. The state has a Sept. 15 deadline to file its brief in the case.