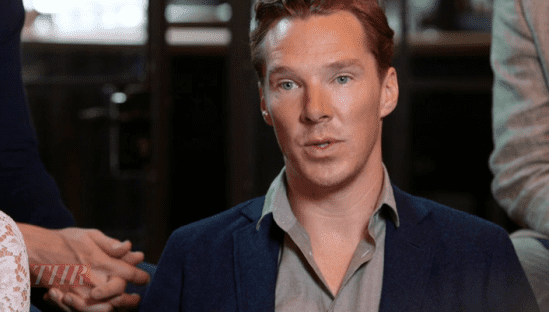 The Imitation Game, the upcoming film about gay codebreaker Alan Turing which you've seen us cover here, here and here, picked up a big win at the Toronto International Film Festival (TIFF) over the weekend. The movie, which stars Benedict Cumberbatch in the lead role, was honored with the festival's coveted People's Choice Award.
From TIFF's press release:
This year's award goes to [director] Morten Tyldum for The Imitation Game. Benedict Cumberbatch stars as Alan Turing, the genius British mathematician, logician, cryptologist and computer scientist who led the charge to crack the German Enigma Code that helped the Allies win WWII. Turing went on to assist with the development of computers at the University of Manchester after the war, but was prosecuted by the UK government in 1952 for homosexual acts which the country deemed illegal. The award offers a $15,000 cash prize and custom award, sponsored by Grolsch.
The Hollywood Reporter explains what this win could mean for the film come movie awards season:
Indeed, TIFF's audience award has been one of the better harbingers of Oscar success over the 36 years in which it has been presented, with almost every one of its honorees going on to garner some measure of Academy recognition.
Look for The Imitation Game to be released in US theaters on November 21, 2014.
Watch a Hollywood Reporter interview conducted at the festival with Cumberbatch and his co-stars, wherein the star describes Turing as "an incredible hero, the father of the computer age" and "a gay icon," AFTER THE JUMP.