Miley Cyrus facing a fine and possible jail time for "disrespecting" the Mexican flag at one of her concerts in Monterrey (by having one of her dancers spank her with it).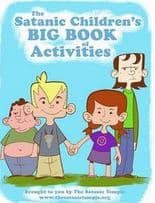 Thanks to Christians unhappy with the separation of church and state, a Orange County, Florida school will be forced to allow the distribution of The Satanic Children's Big Book of Activities following a court ruling declaring that religious pamphlets of all kinds could be distributed in school rooms to children.

 Citing the 4th Circuit ruling overturning Virginia's ban on gay marriage, a federal judge in West Virginia has delayed ruling on a lawsuit challenging the state's ban.  

 The Guardian is providing live coverage of the Scottish independence vote. (It seems Nessie, the Loch Ness Monster, has already cast her vote though)

 Is Teen Wolf 's LGBT inclusion really just "queer-baiting"? For a generation that has never known a time when LGBT people were not represented on the small screen in some form, limited visibility and queer subtext are no longer enough to hold their interest.The continued teases that a character might be bisexual with no payoff, the same-sex romances that end as quickly as they begin with little development, the disappearance of gay characters without explanation, and the absence of any well-developed LGBT character four seasons into a show that appeared to bank heavily on its queer appeal early on have left vocal fans howling.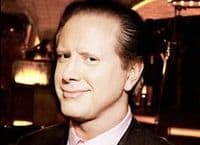 Darrell Hammond has been chosen as the late Don Pardo's replacement as announcer for Saturday Night Live. Hammond was an SNL cast member from 1995-2009 and was best known for his impersonations of Bill Clinton, Al Gore, Donald Trump, Dick Cheney, Regis Philbin, Chris Matthews, and Sean Connery.

 New South Wales introduces bill to clear the records of men convicted of having gay sex under historical laws.

 Is the left-wing unhappy with Hillary Clinton's potential run for president and her positions on foreign policy, Wall Street, and climate change?

 A bill mandating LGBT-inclusive sex education in schools is working its way through the British Parliament.  

 Avril Lavigne and Nickleback's Chad Kroeger are calling it quits. 

 Matthew McConaughey and his semi-clothed body will sadly not be returning for the Magic Mike sequel.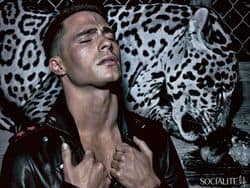 Arrow star Colton Haynes is positively oozing with sex appeal in Diesel's new ad campaign. 

 Parks and Recreation star Aubrey Plaza will be the voice of Grumpy Cat for the upcoming Lifetime TV movie about the perpetually grouchy feline. 

 California Governor Jerry Brown has declared a state of emergency in response to raging wildfires across the state. 

 Fun Fact: President Obama and Tea Party Senator Ted Cruz are cousins (14th cousins to be exact)