The 7 worst political campaigns of 2014.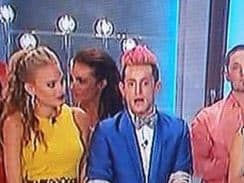 Check out Frankie Grande's priceless face when he realized he didn't make the top three picks for 'America's Favorite Player' during last night's Big Brother finale. 

 Duck Dynasty is getting a Playstation 4 and Xbox One game. No word yet on whether there will be a level about running for Congress. 

 Nate Berkus and Jeremiah Brent are expecting their first child via a surrogate. 

 Rep. Mark Meadows (R-N.C.) introduces bill to ban government workers from watching porn on office computers.

 A new Human Rights Watch report investigates the abuse of transgender people under Malaysia's Sharia law.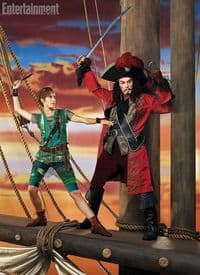 First look at Christopher Walken as Captain Hook alongside Allison Williams as Peter Pan in the upcoming live television adaptation. 

 SCOTUSblog looks at the current marriage equality situation in Louisiana: "State officials are expected to appeal Judge Rubin's decision within the state court system.  The conflicting ruling by U.S. District Judge Martin C. Feldman of New Orleans on September 3 has been appealed by same-sex couples to the Fifth Circuit.  That court has not yet set a hearing date, and state officials have formally asked that, when the Louisiana couples' appeal is heard, it be put before the same panel now set to review the constitutionality of Texas's ban."

 Actor Luke Evans on being open about his sexual orientation early in his career "I'm very happy with who I am – and so are my family."

 Bryan Singer confirmed as director of X-Men: Apocalypse. 

 Wisconsin man speaks out about some of the various situations that makes his condition – suffering up to 100 unwanted orgasms a day- exceptionally uncomfortable. "When you're on your knees at your father's funeral at his casket, and you're saying goodbye to him, and then you have nine orgasms right there while your whole family is standing behind you, you never want to have another orgasm as long as you live. But you know what? They just keep on coming."

 Party on Wayne! In celebration of Saturday Night Live's upcoming 40th season, NBC will be rebroadcasting classic episodes of the show each week throughout its upcoming season.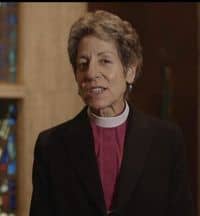 Episcopal Church Presiding Bishop Katharine Jefferts Schori, the first woman elected to head a national branch of the worldwide Anglican Communion and who helped shape her church into a more inclusive and LGBT friendly denomination, has announced her plans to step down after her current term ends June 2015. 

 Come 2016, California may get another shot at legalizing marijuana. 

 NASCAR driver Tony Stewart cleared of criminal charges in the August 9th death of fellow driver Kevin Ward Jr.'s death. 

 Lena Dunham is producing a documentary called Three Suits – about a New York tailor that caters to the LGBT community. 

 Rosamund Pike's performance in Gone Girl is getting rave reviews from critics. 

 Stephen Amell (aka the Green Arrow) and Grant Gustin (aka the Flash) are once again teaming up for a crossover episode. 

 Kathy Griffin may be replacing Joan Rivers spot on E!'s Fashion Police. I think Joan would approve.