Mark McAdam, a correspondent on British channel Sky Sports, has come out as gay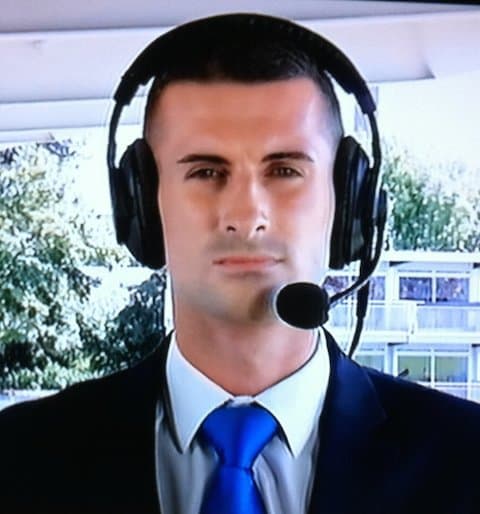 Mark McAdam, a correspondent on British channel Sky Sports, has come out as gay, reports Pink News.
Speaking to Gay Times, McAdam said:
"I don't know of any other gay sports reporters. There's nothing to compare this to. I battled with my sexuality for years and years. Only gay people will ever understand the trauma you go through about accepting your sexuality."
He continued that gay soccer players don't come out "because of the fear":
"The reason no Premier League footballer has come out is because of the fear… and the football clubs know billions and billions of pounds are at stake."
Confirming his lad credentials, he added that although he's gay he loves soccer "just the same as any straight guy" and that he likes to "sit around and scratch my bollocks and piss on the toilet seat."
Yesterday, McAdam thanked his 10k+ followers on Twitter for their support.
Already received so many unbelievable msgs, I just wanted to be true to myself. PS: I kept the inflatable lady I got on deadline day 😉

— Mark McAdam (@markmcadamtv) September 2, 2014
Although Mark doesn't have an account, he also received plenty of support on Facebook. One commenter added "You are amazingly cute and brave for coming out don't hurt yourself their is always help out there I got help when I tried now I feel great and proud to be gay hold your head high and be proud of what you are never be ashamed their is always some one out their that will share your heart in true happiness."

Last month, retired 31-year-old German footballer Thomas Hitzlsperger became the most high-profile European footballer to come out of the closet.