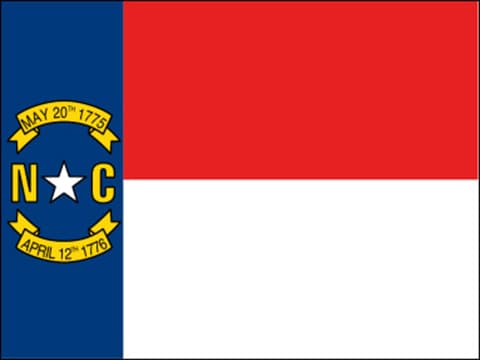 Federal Judge William Osteen has lifted stays on two lawsuits brought against the state of North Carolina by the ACLU arguing that the state's ban on same-sex marriage (passed in 2012) is unconstitutional. Representatives from the ACLU said they expect Judge Osteen to rule on those case swiftly. WNCN reports:
Mike Meno, a spokesman for the ACLU of North Carolina, told WNCN that Osteen asked for a motion from the ACLU on the gay marriage issue. Meno said the ACLU expects Osteen to rule that gay North Carolinians may marry as soon as late Wednesday afternoon or Thursday.
Federal courts generally close at 5 p.m., so Meno said the ACLU lawyers were working urgently to get a motion to the court in Greensboro.
The Wake County Register of Deeds' office said the county will not be issuing marriage licenses to same-sex couples Wednesday.
On Monday the ACLU asked Judge Osteen to quickly strike down the state's ban on same-sex marriage after the Supreme Court refused to hear a case challenging the 4th Circuit's ruling which found the ban to be discriminatory and unconstitutional.