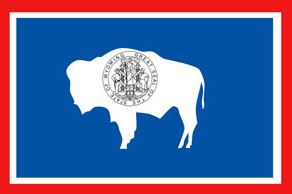 Wyoming Attorney General Peter Michael has announced that the state will notify a federal court at 10 am tomorrow that it will not appeal U.S. District Judge Scott Skavdahl's Friday ruling striking down the state's gay marriage ban, the Associated Press reports:
Skavdahl said his ruling will take effect immediately if the state files paperwork saying it will not appeal.
Same-sex couples can apply for marriage licenses at local county clerk offices, but no licenses can be issued until the state files its notice.
On Friday, Wyoming Governor Matt Mead released an official statement saying it would be futile for the state to appeal the ruling in light of the Ninth Circuit's pro-equality decision on similar same-sex marriage bans in Nevada and Idaho.