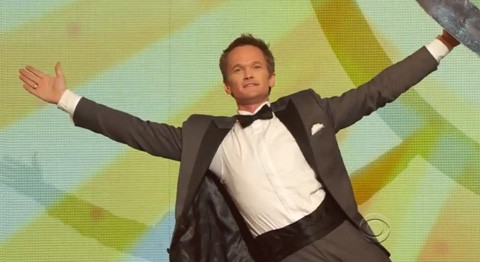 Neil Patrick Harris is continuing his campaign to bring back old school Hollywood charm with an American adaption of Ant and Dec's Saturday Night Takeaway, a popular live British variety hour show. Between his recent role as Gone Girl's Desi Collings, headlining in Hedwig, upcoming guest role on American Horror Story: Freakshow and hosting both the Tonys and the Emmys on multiple occasions, Harris has proven that he has the chops for this kind of entertainment
The program's initial 10-episode run of will air on NBC, but the network is being tight-lipped about a specific release date or a name. What we do know is that the show will feature musical numbers, A-list guests, comedy, and mini game shows.
"Now that I've seen many seasons, my face hurts," Harris said in a statement about catching up on the British version of the show. "Nothing like this has been done before and its unique structure fits right into my random skill set. I can't wait to roll up my sleeves and have some fun!"