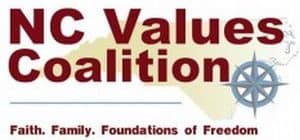 The North Carolina Values Coalition, a conservative "pro family" organization, is encouraging public officials to uphold the state's former ban on same sex marriage that was recently declared to be unconstitutional.
In a widely circulated e-mail, the organization suggested that those responsible for the registration and issuing of marriage licenses could object to giving them to same sex couples using the First Amendment as justification. Should a so-called violation of religious rights be thought of as insufficient reason to deny a marriage license, the e-mail alternatively suggests appointing a debutee to conduct the procedure.
"One thing is clear–forcing voters across the state of North Carolina to carry out same-sex weddings when it violates their religious beliefs is wrong," The NCVC's executive director Tami Fitzgerald said in a press conference. "And it violates the free exercise of religion that's guaranteed by the Constitution."
Despite the NCVC's insistence on using this potential "loophole," North Carolina's Governor Pat McCrory has publicly stated that, in following with the law, he intends to fully embrace gay marriage throughout the state. Still though, conservatives' resistance to inevitable change is steadfast.
Gilbert Breedlove, a judge and magistrate in North Carolina's Swain County, stepped down on Monday after refusing to marry a gay couple. He explained that he felt as if he had no choice.
"I was Christian when I started," he told the Citizen Times. "Then, the law didn't require me to perform something that was against my religious belief. Now that law has changed its requirements."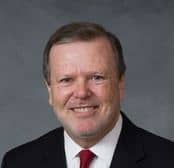 Breedlove's resignation spurred South Carolina Senate leader Phil Berger [pictured right] to propose introducing legislation that would legally exempt public officials with religious conflicts from wedding gay couples.
"The court's expansion of the freedoms of some should not violate the well-recognized constitutional rights of others," Berger said on Tuesday. "Complying with the new marriage law imposed by the courts should not require our state employees to compromise their core religious beliefs and First Amendment rights in order to protect their livelihoods."