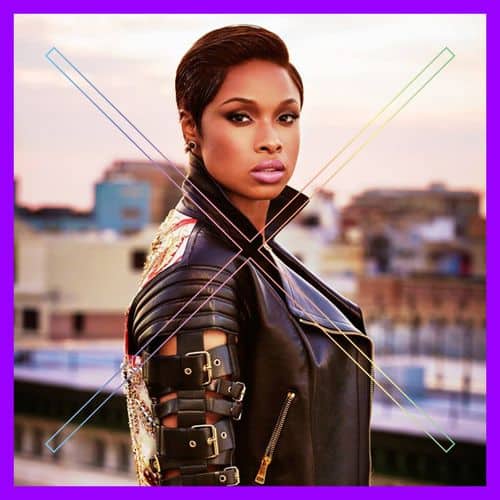 BY OCCUPY THE DISCO / JOSH APPELBAUM
Jennifer Hudson won the hearts of the gay community (and an Academy Award) with 2006's 'Dreamgirls,' playing underdog Effie White.  Her first two solo albums following the movie, Jennifer Hudson and I Remember Me, showcased her vocals in a more subdued, traditional R&B environment.  Her most recent album release, JHud, has taken the singer in a a new direction with something new to add to her repertoire: dance music diva.
Gorgon City ft. Jennifer Hudson: 'Go All Night'
I've always felt there's been an element to Jennifer Hudson's talent that's been untapped; with the smooth disco and funk-inspired sounds of her new album JHud, it feels as thought that missed potential has finally been fulfilled. Jennifer hit the studio after finishing JHud with rising star producers Gorgon City for a track for their debut album, Sirens, out this past week. The production itself is catchy, although fairly similar to the likes of Duke Dumont and Disclosure.  The real star of this song is Jennifer's voice; her vocals shine brightly on this house track, reminiscent of other great house vocalists like Martha Wash and Robert Owens.  Bonus fact:  this track was co-written by another rising star, Kiesza.
More new music for your ears, AFTER THE JUMP…
New York's very own Midnight Magic are back with a new EP out now on Soul Clap Records, Vicious Love. The 9-piece disco band, fronted by effervescent lead singer Tiffany Roth, are back with more their signature trippy disco sound. The band sounds better than ever, and their new songs pick up right where they last left off with 2012's Walking The Midnight Streets.  The 6 track EP includes gems like the perky, synth driven 'Trouble T,' and a remix of the title track by the legendary Dimitri From Paris.
Ahead of the release of his latest album Dim Division, Miguel Migs has dropped 'Let It Play,' which features vocals from singer Martin Luther. True to Miguel's rich, soulful, deep house roots, 'Let It Play' also shows off Miguel's recent interest in putting out more uptempo tracks.
Though summer is over now, I still love listening to laid back, sublime songs 'Southern Breeze' by A Vision of Panorama.  An internet search won't turn up much about the artist, but I hope to hear more from this mystery artist in the future…preferably beachside.
UK pop duo AlunaGeorge made a splash last year with the debut album Body Music, and by providing the vocals on Disclosure's smash hit, 'White Noise'.  They're back with another electro pop single, 'Supernatural,' featuring some serious synths and the smooth vocals of vocalist Aluna Francis.
Night Drive are bringing the 80's back with their new track 'Young Rivals'.  The song from the Texan duo sounds a bit like The Killers, U2 and The  Smiths, all in the right ways.  
This weekend in New York: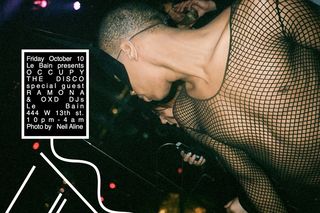 Occupy The Disco is back for our Friday night residency at New York's Le Bain at The Standard, High Line.  This time around, we're spinning alongside DJ Ramona Wouters, who spent her summer as resident DJ at Fire Island Pines High Tea.  We fell in love with her deep house sounds, and we're excited to feature her in the city now that cooler weather has descended upon us. As always, there's no cover, nos fuss and no mess – just great music, like the tracks you hear here on Towleroad. 10-4, 444 W 13th St.
The OXD Mirror is a weekly music column brought to you by the boys of OCCUPY THE DISCO (OXD), a New York City based collective created by three music lovers, Ru Bhatt, Josh Appelbaum, and Tad Haes, who want to share their love for disco, house and dance music with the world.   
OCCUPY THE DISCO (OXD) curates and recommends music events to the gay community in NYC—in an effort to move the focus of the nightlife scene beyond the promoter and venue and to the music itself. OXD's goal is to educate, entertain, engage and empower the gay audience to reclaim their ability to question and experience the unknown. The OXD Mirror will serve to showcase tunes that are definitely off-the-beaten-path but rightfully deserve the attention of the gay ear. 
Be sure to check out these tracks and more on our Spotify Playlist. For more information on OXD, check out our website and accompanying blog at www.occupythedisco.com, like us on Facebook, or follow us on Twitter: @OccupyTheDisco.