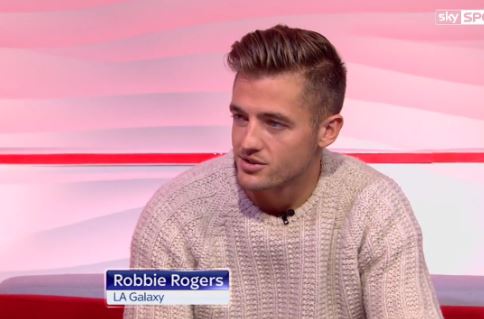 Speaking with Sky Sports on Thursday, LA Galaxy star Robbie Rogers came out strongly against FIFA's decision to host the 2018 and 2022 World Cups in Russia and Qatar respectively – two countries with very poor records on LGBT rights.
Said Rogers:
"I would never pressure anyone into speaking about the issue but it is absolutely insane. If you look at the next few World Cups, they are in places where, if I were to go, I could possibly be imprisoned or beat up or stoned to death. It is pretty ridiculous. There is going to be number of gay fans that will go to watch the sport. Of course there is going to be another gay footballer there. So I think it is an issue that needs to be spoken about and discussed with FIFA because every player should feel safe when they go to a World Cup."
Rogers, who played with Leeds United between 2012 and 2013, also talked about how his coming out led to his early retirement from the sport and eventually brought him to LA Galaxy.
Watch the interview here.
Back in July, FIFA announced that a special task force will be needed to deal with homophobia at the 2018 World Cup in Russia.