Rep. Patricia Todd, Alabama's first openly gay legislator, has threatened to expose the adulterous affairs of certain anti-gay state officials should they start speaking out about "family values" in the wake of the state's ban on same-sex marriage being overturned by a federal judge.
AL.com reports: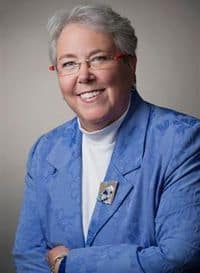 But after seeing comments by Republican officials, particularly from Alabama Speaker of the House Mike Hubbard, and seeing Attorney General Luther Strange's efforts to get a stay of the judge's orders, Todd fired off an emotional Facebook post making a threat to expose politicians' dalliances.
"This (is) a time where you find out who are accepting, loving people. To say I am disappointed in Speaker Hubbard comment's and Attorney General Strange choice to appeal the decision is an understatement. I will not stand by and allow legislators to talk about 'family values' when they have affairs, and I know of many who are and have. I will call our elected officials who want to hide in the closet OUT," Todd stated in her Facebook post over the weekend. […]
Hubbard issued a brief statement to AL.com in response to Todd's Facebook post. "I consider Rep. Todd a friend, and we have always enjoyed a good and cordial relationship, so I am sorry that she is upset about my remarks," Hubbard stated. "We do have a fundamental disagreement on allowing same sex marriages in Alabama, and I will continue to voice my opinion on this important social issue, just as I expect she will continue to voice hers, but we can disagree without being disagreeable."
Todd said she believes public sentiment towards same-sex marriage in Alabama has changed significantly in the past few years. "The leadership needs to recognize that now," she said.
Todd married her longtime partner Jennifer Clarke in Provincetown, Massachusetts in 2013. She is also the lead sponsor of an anti-discrimination bill protection LGBT Alabamians that is named after Apple CEO Tim Cook, a native of the state.