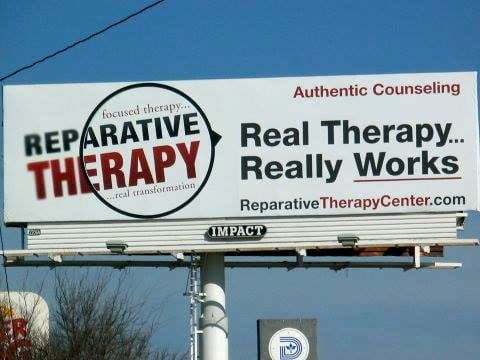 The president of the advertising company that's hosting an "ex-gay" therapy billboard in Dallas says the company was misled about the nature of the sign or he wouldn't have allowed it to go up.  
Yesterday Towleroad broke the story about the billboard ad paid for by David Pickup, a well-known practitioner of ex-gay therapy in Dallas — and one of the authors of a plank endorsing reparative therapy in the Texas GOP platform. 
Terry Kafka, president of Impact Outdoor Advertising, told Towleroad on Wednesday that Pickup led the company's sales manager to believe the billboard was an advertisement for couples therapy. Kafka said he hadn't even heard of reparative therapy until he began getting complaints about the billboard on Wednesday. 
"We were misinformed," Kafka said. "I'm not a proponent of it. I'm not on that bandwagon. When we have a controversial advertisement, we always discuss it internally, and we didn't even discuss it because our sales person was under the impression it was for couples therapy." 
Kafka said the sign has been up for two-and-a-half weeks and was scheduled to come down Jan. 26 anyway. 
"We're going to attempt to get it down sooner but that's the worse-case scenario," Kafka said, adding that he will not renew the contract or lease billboard space to Pickup again. 
"I have no interest in promoting that," Kafka said. "I have no interest in doing business with him." 
Pickup refused to address Kafka's allegations.  
"I can't comment on that, because nobody contacted me from the company," Pickup said. "I thought that the main thing this sign would do was raise awareness for those people who really want and need this therapy." 
Pickup would not say whether the billboard has generated new business. Asked whether he expected it to be controversial, he said, "I wasn't certain what would happen." 
If you'd like to thank Kafka for his decision, send them an email through the form here.