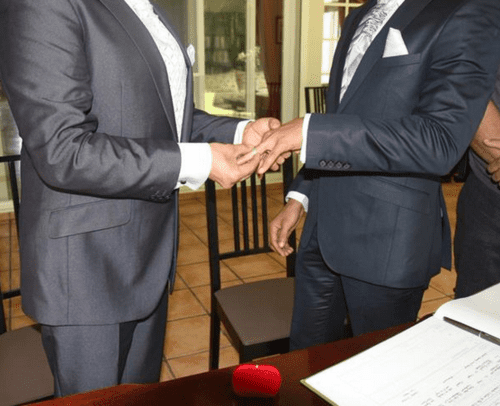 (twitter)
Just days after the British Embassy in the Dominican Republic helped a gay couple wed, Dominican officials have stated that the marriage will not be legally recognized in the country. The unnamed coupled were married on the the embassy's grounds, which allowed them to bypass the Dominican Republic's current laws that don't allow same-sex marriage. Though the marriage technically took place on British land, the embassy lauded it as being the first legally recognized same-sex union to take place on the island.
"Our legislation does not recognize this type of marriage," a spokesman for the Dominican Foreign Ministry said in a statement.
Last June the United Kingdom announce that gay couples would be able to marry at 25 consulates around the world including Vietnam, Serbia, and the Dominican Republic. Representatives from the embassy assured the public that they would continue to perform gay weddings in the future, regardless of the Dominican government's protestations.