Dublin Catholic School Denies Banning Anti-Homophibia Workshop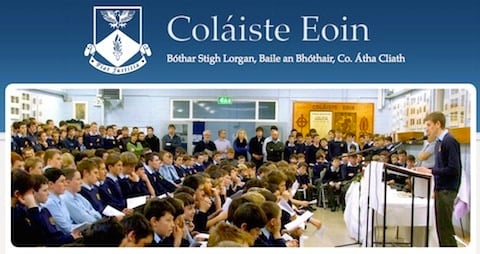 High school students in Dublin, Ireland are planning a protest after the all-boys school Coláiste Eoin cancelled a workshop on homophobic bullying, reports The Journal.
On Tuesday, voluntary organization ShoutOut turned up at Coláiste Eoin to hold the workshop but were told it would not be going ahead because the board of management had decided that "both sides of the argument should be represented".
There'll always be parents who object 2 their kids learning to respect minorities. Are we really going to give them a veto? #ColaisteEoin Co

— Izzy Kamikaze (@IzzyKamikaze) January 28, 2015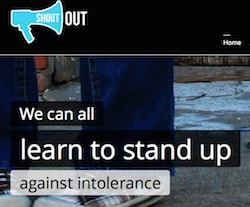 The workshop, which has been given in schools all over Ireland and in Coláiste Eoin in 2012 and 2013, focuses on encouraging students not to discriminate against gay people.
In a statement this week, the school said "on this particular occasion however the Board of Management have received written communications from a number of parents outlining their concerns regarding the workshop. In this context it was incumbent on the Board to address all issues and to seek the advice available from Catholic management representative bodies available to secondary schools."
The school has also "proposed" that the ShoutOut workshops would be held "at a future date".
Nuff said…. #ColaisteEoin pic.twitter.com/DwE9GkSUyF

— James Aherne (@jaherne94) January 28, 2015
Students began organizing a protest yesterday to make it known that the decision does not represent their views.
@mitchellnicola @BocktheRobber I'm sure the 2 sets of #ColaisteEoin parents who complained want to ensure #PureInHeart get equal opportunity

— John (@AnGobanSaor) January 28, 2015
Commentators including Bock The Robber have queried if parents will now be consulted before Catholic activist groups including Pure In Heart are allowed to present at the school.
Very important to ensure that #PureInHeart don't get at our children in schools without parents being asked. #ColaisteEoin

— Bock the Robber (@BocktheRobber) January 28, 2015
Speaking on Newstalk yesterday on the need for "balance", LGBT activist Rory O'Neill aka Panti Bliss, said
"I think it's pretty clear cut. There's nothing wrong with it at all. Are we going to suggest that bullying is alright? I don't think so. I think it's very rare to come across an LGBT person who'll tell you they had a great time in school. It's a difficult time. Anything we can do to help make it better for them can only be a good thing. When it comes to bullying, I don't think there needs to be a balance."
Earlier this week, Ireland's Equality Minister Aodhán Ó Ríordáin confirmed that religious-run schools and hospitals will by Easter be prevented from firing staff for being gay, divorced or an unmarried parent.