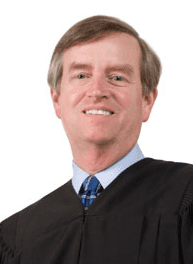 Though Kentucky has yet to legalize same-sex marriage, or even deign to recognize gay unions performed out-of-state, a Jefferson County Family Court judge struck a blow for marriage equality by granting the first legal same-sex divorce in the state. Judge Joseph O'Reilly divorced Alysha Romero and Rebecca Sue Romero, a lesbian couple who were first married in Massachusetts in 2009, citing Kentucky law that requires judges to "liberally" construe the legal proceedings surrounding divorce so as to encourage "amicable settlements" between people looking to split.
"The Constitution of Kentucky prohibits the exercise of absolute and arbitrary power over [its peoples'] lives," O'Reilly said. "Even if that exercise is approved of by the largest majority."
Aysha Romero's lawyer, Louis Waterman, argued that despite Kentucky's refusal to acknowledge out-of-state gay marriages, a decision to not grant the Romeros a divorce would be tantamount to the state recognizing them as being married.
O'Reilly first made his ruling in late December of last year, but held off making it public until the new year, after his retirement. O'Reilly is not seeking re-election, and because the window for appeals has since passed his ruling has become precedent in Jefferson county, though it can't be used in other Kentucky cases.
"I am just thrilled with Judge O'Reilly's courage," said Waterman. "I think he had a lot of chutzpah to do what he did."