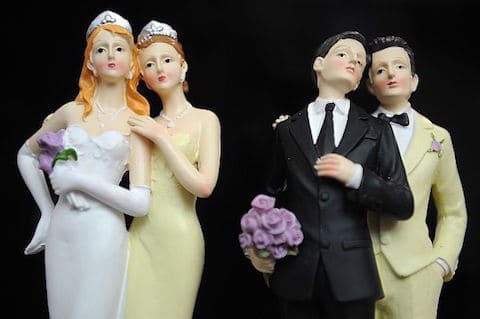 With legal gay marriage sweeping the nation, some companies are revisiting how they administer couples benefits to their employees, and the decision reached is: tie the knot. 
"We're bringing our benefits in line, making them consistent with what we do for everyone else," said Ray McConville, a spokesman for Verizon. Fortunately, most companies seem to be going about it in a sensible manner; Verizon, for example, only requires gay employees to be married in states where gay marriage is legal. Most are also giving their employees plenty of notice before they have to get hitched. Blue Cross Blue Shield of Western New York is giving their employees a year and a quarter before their benefits expire if they do not wed.
Lambda Legal is not wholly supportive of the change, with representative Jennifer Pizer calling it "a little bossy" and saying "it's not a voluntary choice at that point."
[via The Daily Beast]