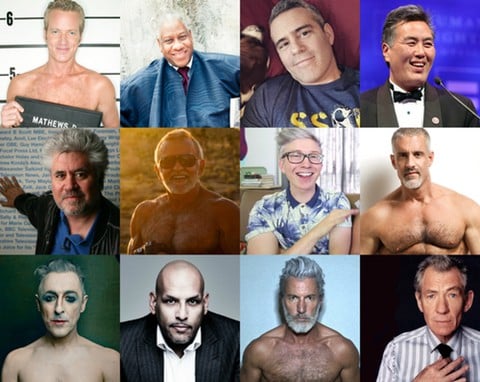 With the opening of the highly anticipated, debated, snarked at, and side-eyed 50 Shades of Grey this weekend, we thought rather than read passages from the book (which we've covered before), discuss the movie's disastrous press tour, its reviews, or even what the film and book may have cribbed (if anything) from gay BDSM culture, we would take this opportunity to draw your attention to a different kind of grey: that is grey hair on gay men. 
We pulled together a list of 50 gay men who make grey look good. Young and old, covering a diverse range of backgrounds and professions, these fellas rock all shades of grey. Whether it's just the whiskers, a dash of salt and pepper or full on silver fox, these men show the true diversity not to mention growing popularity of grey hair. Some have embraced going prematurely grey and others have gone grey well before they might ever do so naturally to make a style statement.
Get ready to fall crazy in love with these gay men sporting grey, AFTER THE JUMP…
1. Armistead Maupin, Author – Literary Grey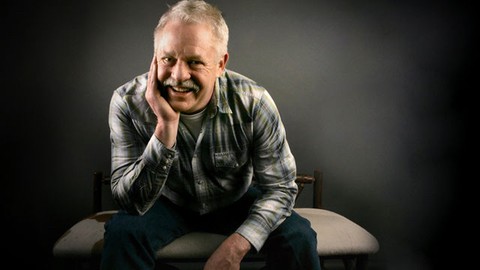 One of our favorite authors who has regaled us for years with Tales of the City proves that grey is not only literary but also soulful.
(Photo via Babelio)
2. Anderson Cooper, Journalist – "Keeping Them Honest" Grey
The ultimate silver fox, Anderson Cooper delivers hard-hitting news from far flung corners of the earth all while showing off his taut physique in a usually tight tee.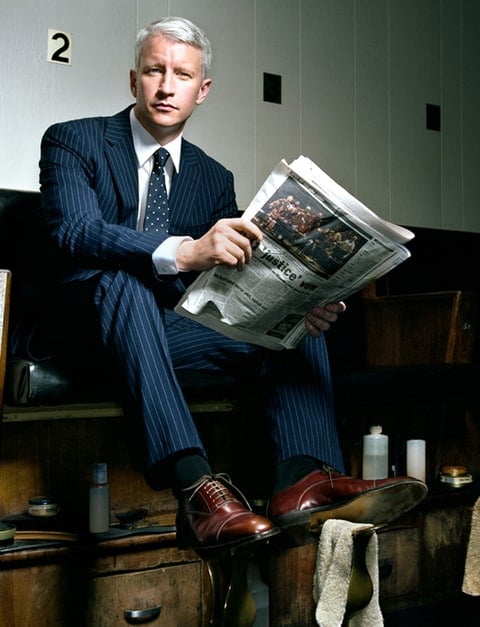 A grateful nation thanks you, Anderson.
3. Murray Bartlett, Actor – Looking for Beefcake Grey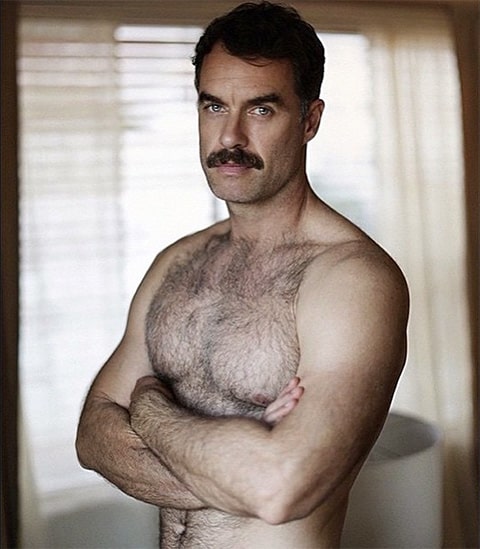 Salt and pepper hair? Check. Pornstache? Check. Salt and pepper chest hair? Double check. Swoon. So much swoon. 
(instagram image luke austin-paglialonga)
4. Adam Lambert, Rock Star – Glam Grey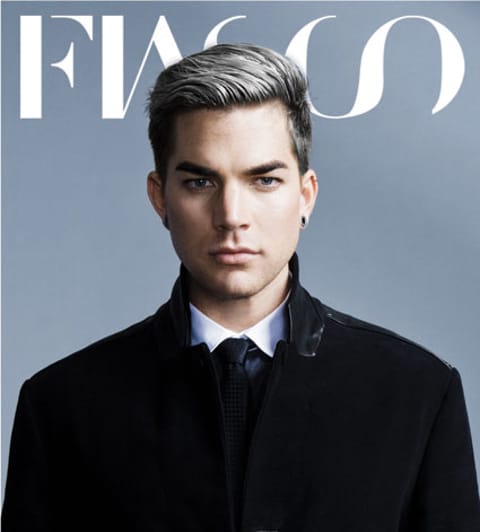 Never one to shy away from a bold look, Adam Lambert proves that grey isn't just for the daddies. 
5. Mo Rocca, Humorist, Journalist, Actor – Politically Irreverent Grey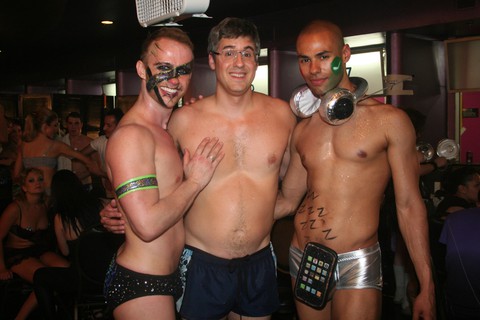 Grey doesn't have to be stodgy and serious. Just ask Mo Rocca.
(Photo credit: Broadway World) 
6. Tim Gunn, Fashion Sherpa – Fashion Forward Grey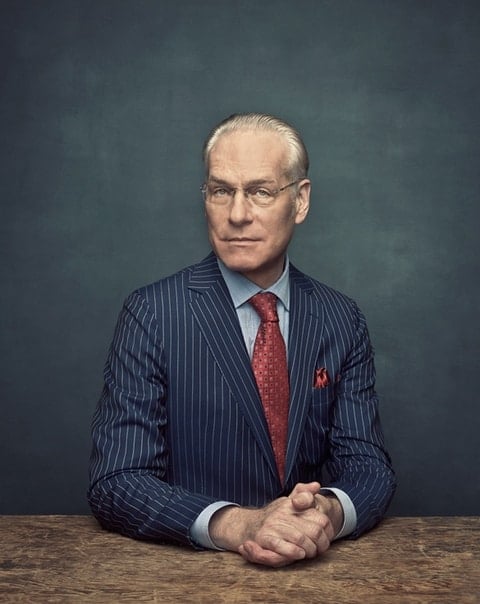 Whether it's his charcoal grey suits or his signature grey locks, Gunn shows us all that grey is most definitely always on trend.
(Photo via The Hollywood Reporter)
7. Greg Louganis, Gold Medal Winning Olympic Diver – Olympic Grey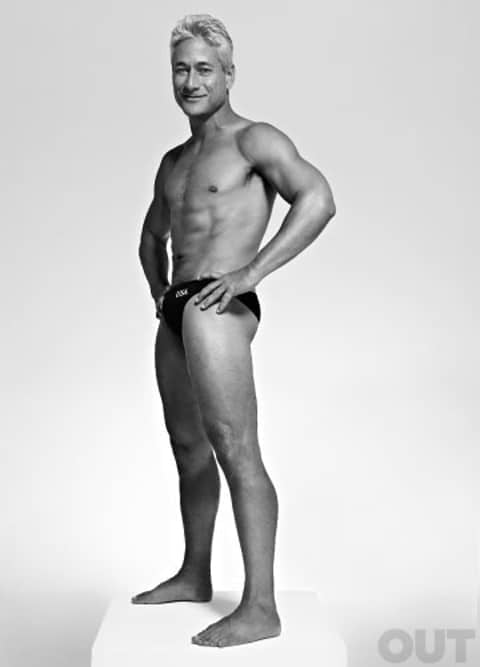 Who cares about gold when grey looks this good?
(Photo via OUT)
8. Colton Ford, Singer, Actor, Former Adult Film Star – Pinup Grey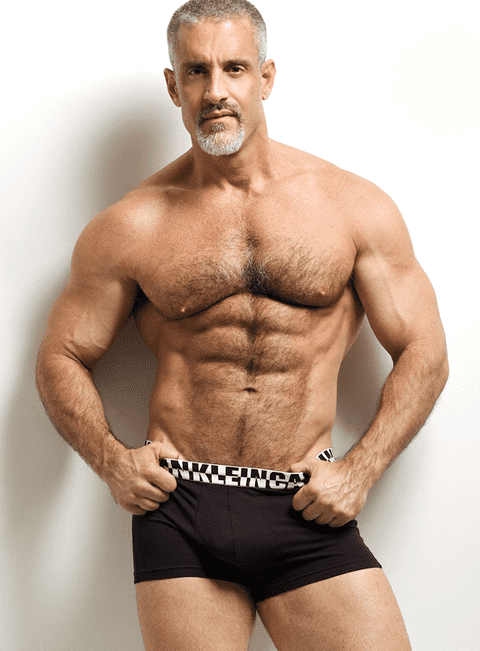 He may have left his adult film ways behind him, but Ford is still every bit the pin-up. If Colton doesn't make you want to embrace the grey we don't know what will. Woof.
9. Tim Cook, CEO @ Apple – iGrey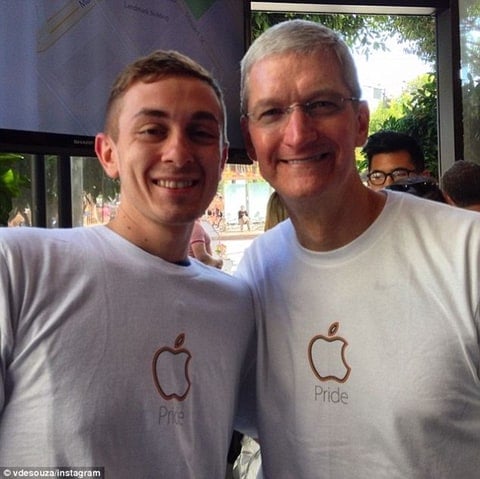 Cook's shade of grey is not quite "Space Grey."
(Photo via Instagram / DailyMail)
10. Pedro Almodóvar, Filmmaker – Todo Sobre Grey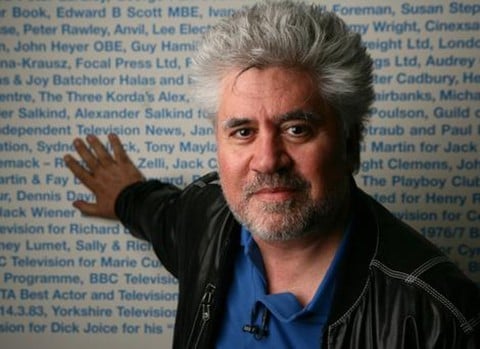 Because grey is sometimes on the verge of a nervous breakdown.
(Photo via Politikis)
11. Alan Cumming, Actor – Swings Both Ways Grey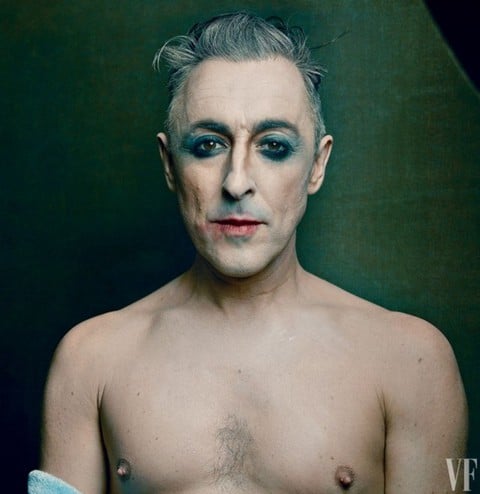 Life is a cabaret when you're grey.
(Photo by Annie Leibovitz for Vanity Fair)
12. David Currie, Detective of the Broward County, Florida Sheriff's Office – Grey in Love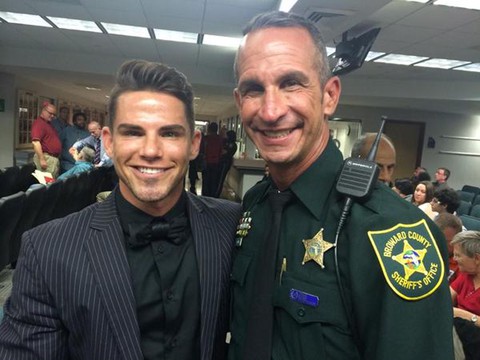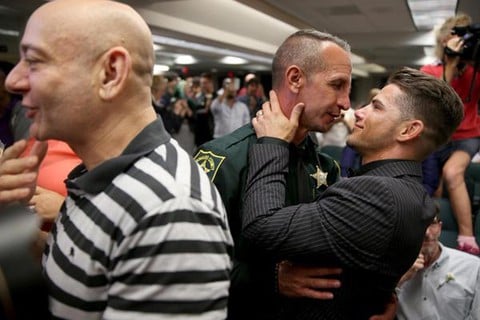 Currie swept us off our feet with his too cute pictures of him and hubby Aeron Woodard on their wedding day, the first day same-sex marriage became legal in Florida.
(Photos via Barbara C. Dwarte and Chicago Tribune) 
13. Aiden Shaw, Author, Musician, Model, Former Adult Film Star – Hyphenated and Hunky Grey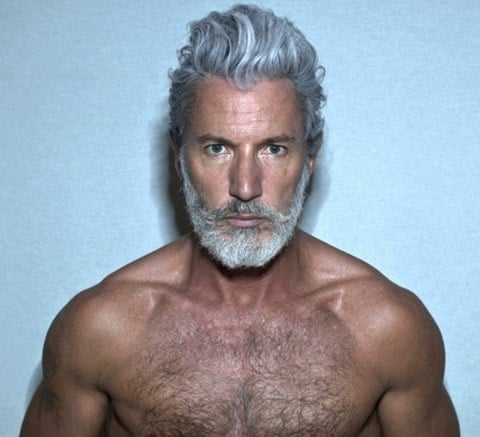 Musician-model-adult-film-star-author Shaw is the second former adult film actor on our list who seems to get better with age.
(Photo via girlxinwen)
14. Andy Cohen, Talk Show Host, Author – Watch What Happens Grey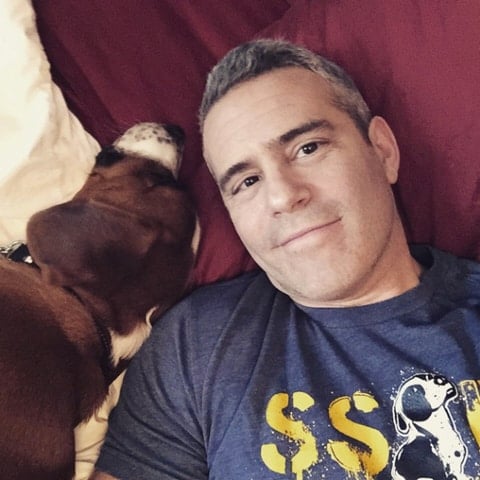 Bravo for showing salt and pepper can be a man's best friend.
(Photo via Instagram)
15. Tyler Oakley, YouTube Star – Viral Grey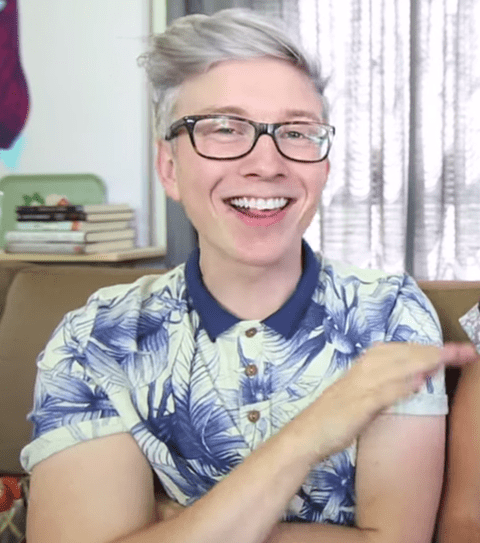 Proof that a touch of grey can get you millions of followers.
16. Marc Jacobs, Designer – Ready to Wear Grey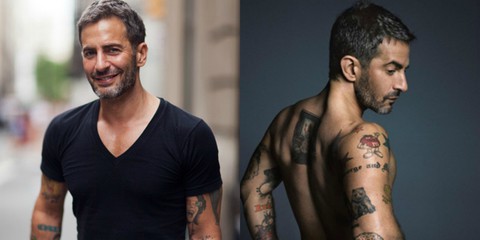 Because a touch of grey is sometimes fashionable.
17. John Amaechi, Former NBA Player – NBA Grey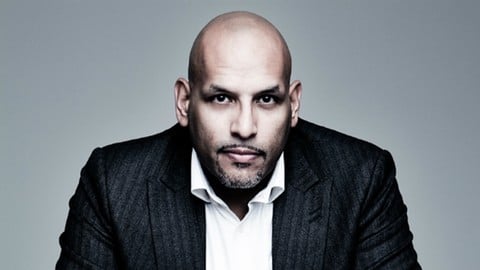 A little grey goes a long way.
(Photo via Amaechi Performance)
18. Barney Frank, Former Congressman (D-MA) – Trailblazing Grey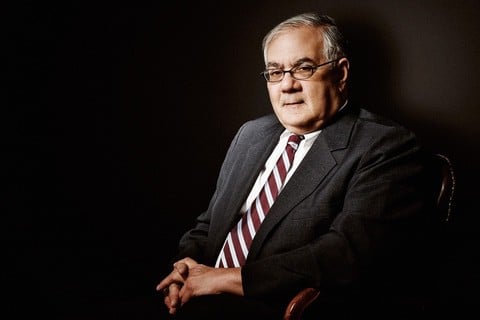 Grey says what it wants when it wants to.
(Photo via Coffey Photo)
19. Nick Denton, Journalist, Entrepreneur, Founder of Gawker Media – Gawker Grey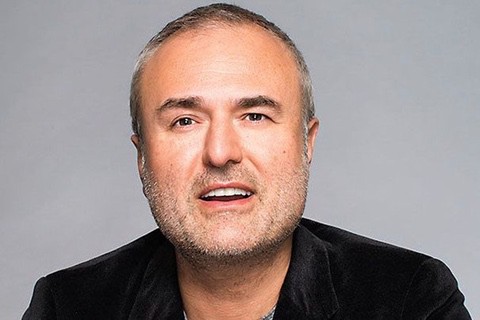 Denton knows that grey means business. 
(Photo credit: Playboy / Marius Bugge)
20. Tyler Glenn, Rockstar – Neon Grey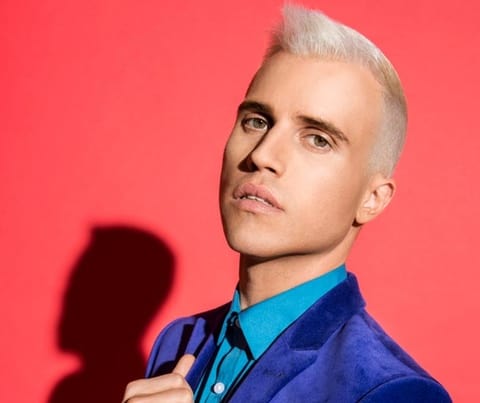 There's a fine line between bleach blond and grey as it turns out, one Neon Trees frontman Tyler Glenn jumps on either side of from time to time. Though he leans a little more bleach than greige, his locks are just silvery (and stunning) enough to make our list.
(Photo via ELLE)
21. Mark Takano, U.S. Congressman (D-CA) – Capitol Grey
Openly grey from California.
(Photo via lasplash)
22. David Mixner, Activist, Author – Oh Hell No! Grey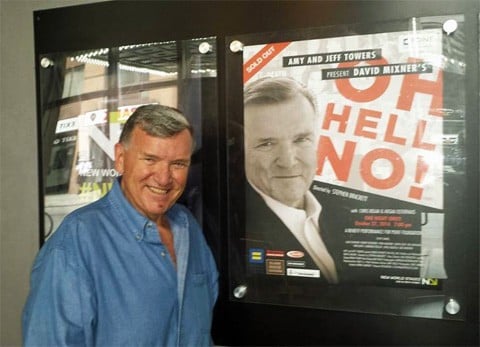 There is no grey area when it comes to full equality, however.
23. Dan Savage, Activist, Author, Journalist - "It Gets Better" Grey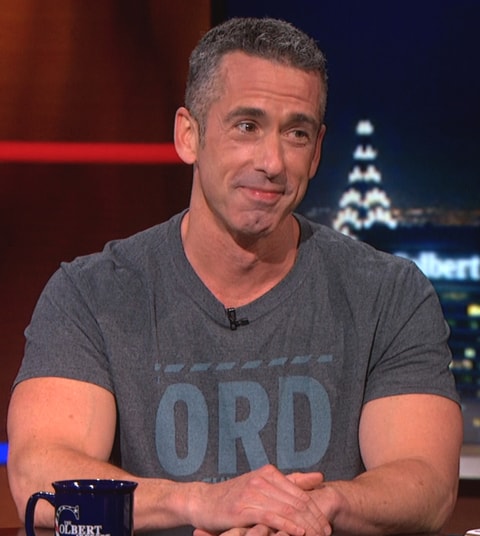 Because sometimes grey is nice when it's a little bit stranger.
24. Tom Bianchi, Nude Photographer – Naked Grey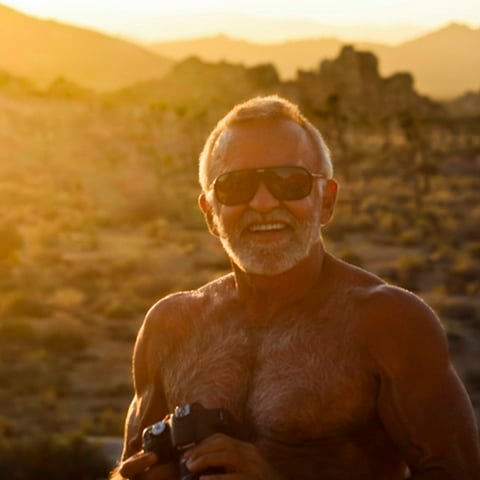 An appreciation of the male form is a key ingredient in this shade of grey. Check out his work HERE. 
25. Richard Buckley, Editor – Tom Ford Grey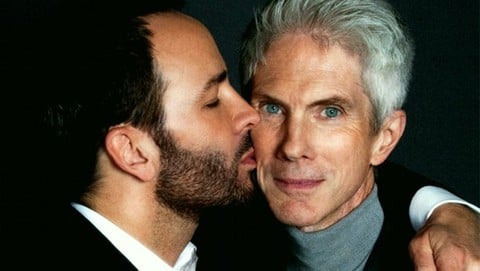 Note: piercing blue eyes plus a silver mane makes for a striking combination (see also: Anderson Cooper)
26. George Michael, Singer – Faith Grey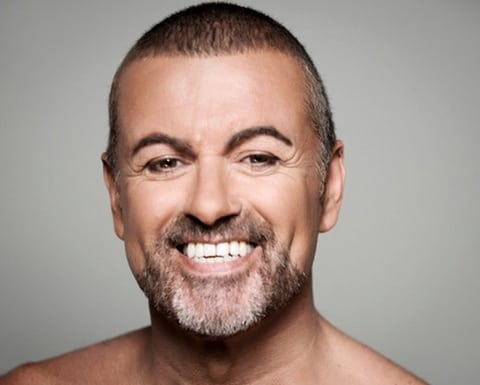 With that salt and pepper hair, we'd let Michael be our father figure. 
27.George Takei, Actor, Activist – Intergalactic Grey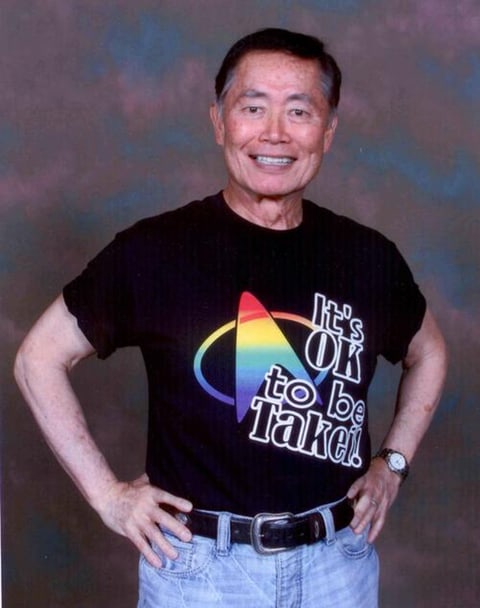 Remember, it's ok to be grey. Even if it's just around the edges. 
28. Victor Garber, Actor – Sophisticated Grey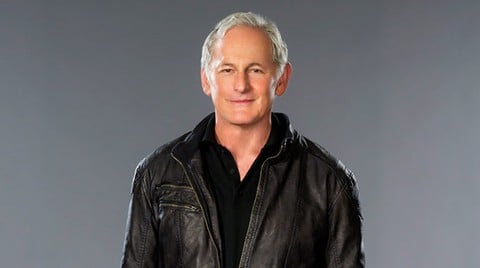 He really is the personification of classic. Whether in a period piece or as a shadowy spy, he leaves us wanting more.
29. Dan Mathews, Senior Vice President, PETA – Animal-Friendly Grey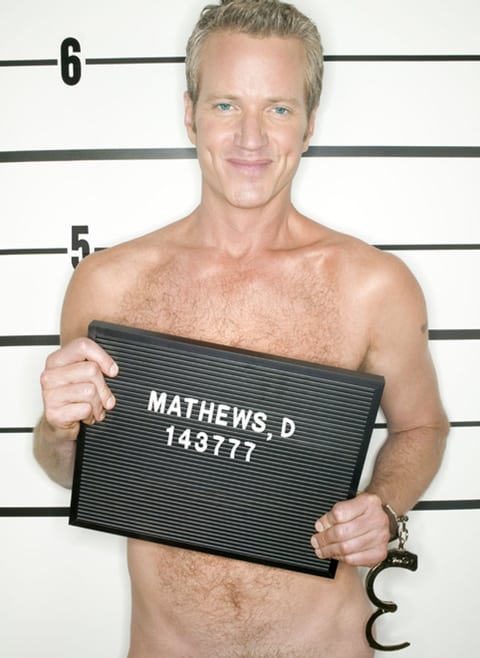 We'd rather he go naked. That's how the PETA slogan goes right?
(Photo via Polari Magazine)
30. Sir Ian McKellen, Actor – Gandalf the Grey
All that needs to be said is that there is nothing to be said. Bow down. 
(Photo via Blastr)
31. Sir Derek Jacobi, Actor – Vicious Grey
We can't mention Sir Ian without his Vicious partner-in-crime.
32. Tim Gill, Computer Software Entrepreneur, LGBT Rights Activist- Silicon Grey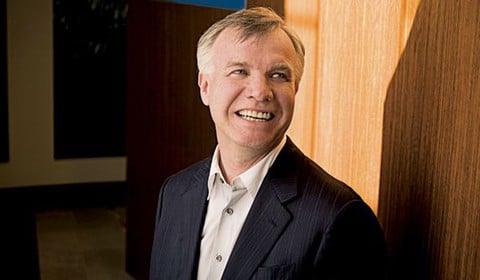 Tech-savvy and activist-oriented. What can't grey do for you?
(Photo via Bloomberg)
33. Jim McGreevey, Seminarian, Former Governor of New Jersey – Gay American Grey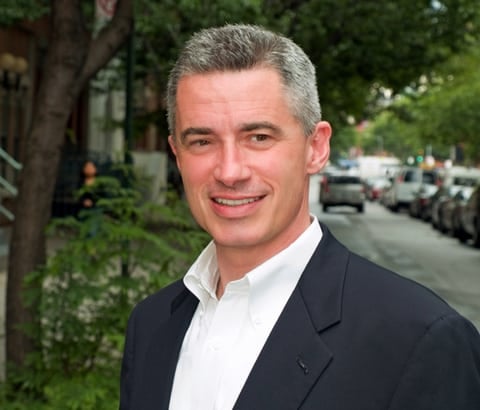 Because sometimes grey comes out whether you're ready for it or not.
34. John Waters, Director, Screenwriter, Actor, Comedian, Journalist, Visual artist, Art collector - Renaissance Grey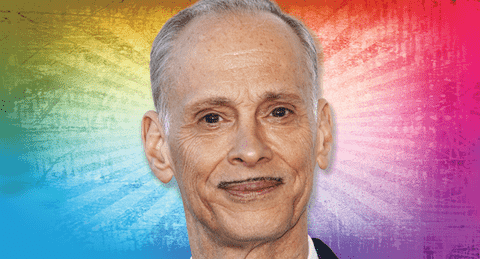 Often grey is trashy. In this case, divine.
35. Francisco Costa, Designer, Women's Creative Director of Calvin Klein Collection - Minimalist Grey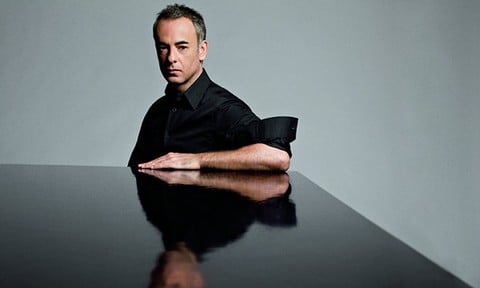 Nothing comes between Costa and his grey. Nothing.
(Photo via The New York Times)
36. Klaus Wowereit, Politician, Former Mayor of Berlin – Ich Bin Ein Grey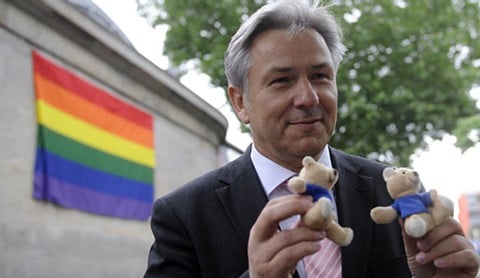 German daddy bear.
(Photo via SDGLN)
37. Rupert Everett, Actor, Writer – 'Don't Come Out' Grey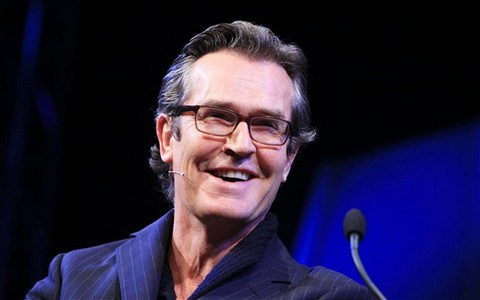 Once worried that grey might ruin his acting career.
(Photo via ATRL)
38. Karl Lagerfeld, Designer – Uncle Grey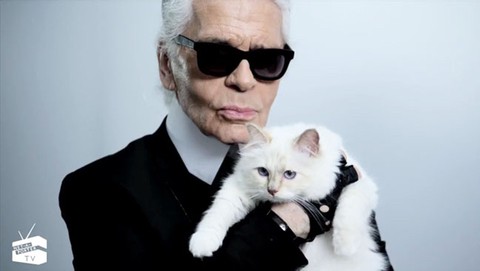 Grey is the new everything.
(Photo via Pret-A-Porter)
39. Bret Easton Ellis, Writer – Neo Noir Grey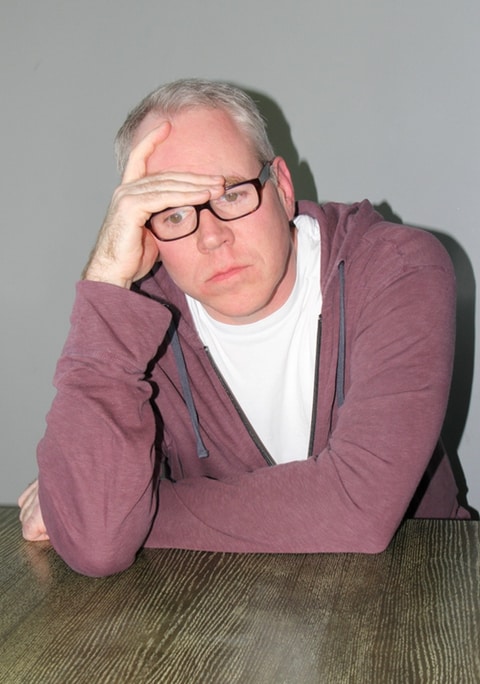 Less than zero color.
(Photo via Jamie Lee Curtis Taete for Vice)
40. Jim Ferlo, Pennsylvania State Senator – Keystone Grey
Fighting to make hate crimes against LGBT people illegal in the Quaker State. Thank you, Senator.
41. André Leon Talley – In Vogue Grey
Your eyes won't be starving for beauty when Talley and his grey coif enter a room.
(Photo: The Coveteur/Trunk Archive)
42. Leslie Jordan, Actor, Playwright – Pink Carpet Grey
Well, well, well. If it isn't Beverly Leslie.
43. Pat Patterson, Former Professional Wrestler –  Ready to Rumble Grey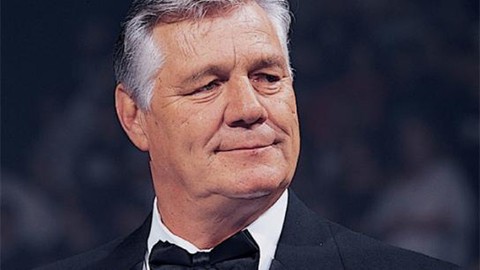 Grey will lay the smackdown on you if you're not careful. 
(Photo via Instinct)
44. Terrence McNally, Playwright – Stage Grey
Still got the grey.
(Photo via The New York Times)
45. Larry Kramer, Writer, Activist – Survivor Grey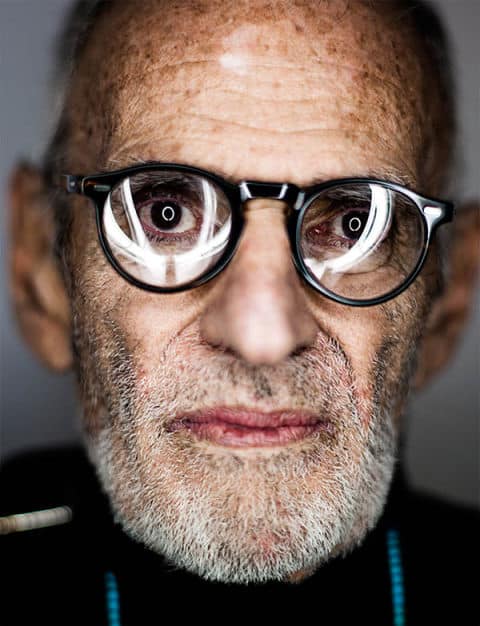 Grey ACTS UP.
(Photo via Esquire)
46. David Hockney, Painter – Artistic Grey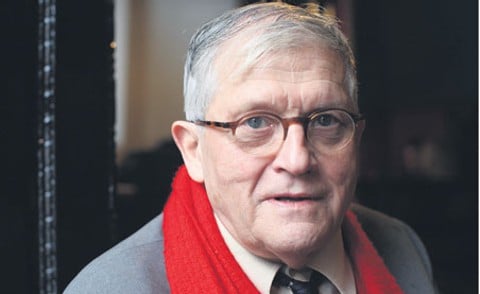 Pop art is so grey.
(Photo via The Guardian)
47. Ryan Murphy, Writer, Producer, Director – Power Grey
Grey is a triple threat.
(Photo via iDominick/Wikimedia Commons)
48. Jim Kolbe, Former Congressman (R-AZ) – Republican Grey
You can find grey on either side of the aisle.
(Photo via AP)
49. Joel Grey, Actor – It's Never Too Late To Come Out As Grey
Willkommen, bienvenue, welcome, grey!
(Photo via Twitter)
50. Lee Daniels – Precious Grey
Grey has an empire.
(Photo via Wikimedia Commons)