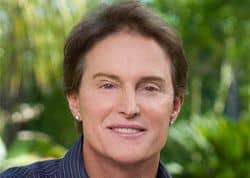 A conservative sports group is warning that Bruce Jenner's transition to a woman will "embolden" athletes to "defy Biblical standards".

 Jennifer Lawrence, Coldplay's Chris Martin, Adele, David Beckham, Courteney Cox and others stopped by Harry Styles's star-studded 21st birthday Saturday night in LA.

 Torrent site The Pirate Bay is back up following seven weeks offline after its servers were raided. 

 John McCain is "still outraged" by last week's Henry Kissinger protesters at a Senate Armed Services Committee hearing. 

 Whitney Houston's daughter Bobbi Kristina Brown remains hospitalized after she was found unresponsive in a bathtub over the weekend. 

 Find out why this year's Super bowl was so special for Outsports founder Cyd Zeigler.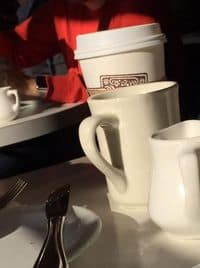 The Apple Watch has officially been spotted in public. 

 Car share company Uber is extending an olive branch to regulators. Via NYT: 'In January, Mr. Kalanick delivered a speech in Munich filled with talk about compromising with regulators he once sparred with, wanting to "make 2015 the year where we establish partnerships with new European cities." The company also released two rosy, data-heavy reports about the service's advantages on cities, drivers and communities. And on Friday, in an uncommon display of humility, Uber pledged to strengthen its user dataprivacy practices, acknowledging that "we haven't always gotten it right."'

 Val Kilmer may forgo treating a tumor in his throat because of his Christian Scientist religion. 

 Hawaii state Rep. Bob McDermont is still trying desperately to ban same-sex marriage in the Aloha State.

 The Secret Service has arrested another White House fence climber. 

 A former Red Power Ranger has been arrested for murdering his roommate with a sword. 

 Male model Monday: Doug Pickett.

 Here's the list of senators who have already endorsed Hillary Clinton for president in 2016.

 Angelina Jolie has been voted Most Admired Woman in the World in a poll of over 23 countries conducted by YouGov. 

 Did you miss Saturday Night Live's hilarious parody of a Totino's Pizza Roll commercial?

 Take a sneak peak at the short sequel to Disney's Frozen. 


 Google has cut the price of Google Earth Pro from $400 to free.