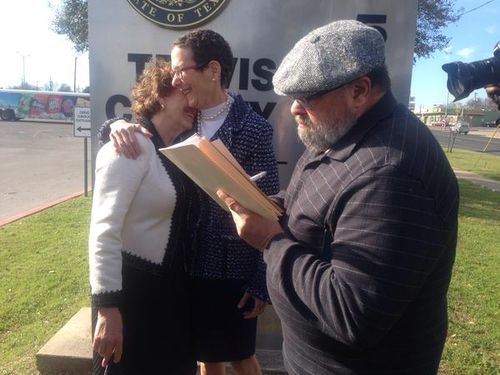 There've been some notable developments since marriage equality chaos erupted in Texas last month. 
If you'll remember, longtime lesbian couple Sarah Goodfriend and Suzanne Bryant received a marriage license Feb. 19 after a county probate judge struck down the state's marriage ban. The Texas Supreme Court subsequently issued an emergency order blocking any further marriages.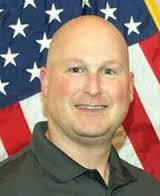 Since then, a Republican state lawmaker has filed an ethics complaint against the judge who ordered the license to be issued. However, there a few problems with the complaint from state Rep. Rep. Tony Tinderholt, which accuses District Judge David Wahlberg of failing to properly notify the attorney general's office before declaring a law unconstitutional.   
First, Tinderholt's complaint was filed against the wrong judge. Wahlberg didn't strike down the ban. He merely ordered the license to be issued pursuant to the Probate Judge Guy Herman's ruling. Second, it turns out that Herman did in fact notify the attorney general's office of his intent to strike down the ban, back in January.  
Finally, it's worth noting that Tinderholt is married to his fifth wife, yet he's seeking to punish a judge who granted a marriage license to a lesbian couple of 30 years — one of whom is dying from ovarian cancer. 
In a related development, the anti-gay, GOP-dominated Texas House inadvertently allowed the rabbi who performed the marriage to deliver the invocation on the floor of the chamber last week. 
Needless to say, this could be only the beginning of marriage equality chaos in Texas. Attorneys for two same-sex couples have asked the 5th U.S. Circuit of Appeals to lift a stay on a federal judge's ruling striking down the ban last year. If that happens, it likely would trigger the Legislature to attempt to strip the salaries of county clerks who issue marriage licenses to same-sex couples.  
Hang onto your cowboy hats.