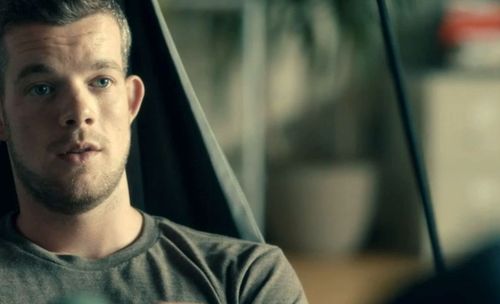 In an interview with The Guardian, 33-year-old Looking actor Russell Tovey speaks out about his experience growing up on stage and the role his father played in his coming out – with Tovey expressing gratitude that his father helped steer him away from becoming "some tapdancing freak without qualifications."
Says Tovey:
"I was so envious of everyone who went to Sylvia Young Theatre School. I wanted to go but my dad flat-out refused. He thought I'd become some tapdancing freak without qualifications. And he was right in a way. I'm glad I didn't go. That might have changed…I feel like I could have been really effeminate, if I hadn't gone to the school I went to. Where I felt like I had to toughen up. If I'd have been able to relax, prance around, sing in the street, I might be a different person now. I thank my dad for that, for not allowing me to go down that path. Because it's probably given me the unique quality that people think I have."
Tovey says this "unique quality" is his ability to "play straight, and gay, and everyone's OK with it." Earlier in the interview, Tovey reveals his decision to start bulking up at the gym at age 18 came after he was attacked by a gang of men while on a train – one of whom slashed his head with a knife. 
Tovey has talked in the past about his fractured relationship with his father after coming out at age 18. In previous interviews, he's suggested that his parents would have pushed him to seek "hormone treatment" for his homosexuality had they known sooner. Tovey says his father has since mellowed and the relationship with his parents is "amazing" now.