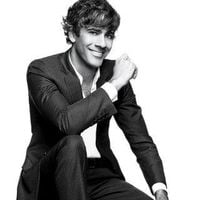 While the list of corporations, politicians and celebrities boycotting Indiana grows, the CEO of Yelp is taking preemptive action to ensure other states understand the economic consequences of choosing to move forward with discriminatory "religious liberty" bills.
In an open letter penned on the Yelp official blog, CEO Jeremy Stoppelman warns that his company "will make every effort to expand its corporate presence only in states that do not have these laws allowing for discrimination on the books."
Stoppelman writes:
A little over one year ago I wrote an open letter to then-Arizona Governor Jan Brewer requesting that she veto SB 1062, a bill that would have allowed businesses in the state to discriminate against consumers. Thankfully she did the right thing and vetoed that legislation, thus maintaining Arizona's status as a hospitable place for Yelp's employees to live and for our company to do business.
Since that time, however, legislators in other states have sought to pass, or have enacted, laws that would allow for businesses to discriminate against consumers based on certain traits including sexual orientation. While Indiana is the most recent state to enact a law allowing for this kind of discrimination by businesses, unfortunately measures are being debated in other states across the country that would follow Indiana's example. These laws set a terrible precedent that will likely harm the broader economic health of the states where they have been adopted, the businesses currently operating in those states and, most importantly, the consumers who could be victimized under these laws.
Just as I said in my letter to Governor Brewer, it is unconscionable to imagine that Yelp would create, maintain, or expand a significant business presence in any state that encouraged discrimination by businesses against our employees, or consumers at large. I encourage states that are considering passing laws like the one rejected by Arizona or adopted by Indiana to reconsider and abandon these discriminatory actions. (We're looking at you, Arkansas.)
I hope that in the future the legislatures in the nineteen states that have these laws on the books will reconsider their actions. In the mean time, Yelp will make every effort to expand its corporate presence only in states that do not have these laws allowing for discrimination on the books.
I also hope that other companies will draw a similar line in the sand for equality on behalf of their employees and the greater public to persuade legislators to do the right thing and stop or rescind these harmful laws.
Sincerely,
Jeremy Stoppelman
CEO, Yelp
In related news, civil rights leader and former NAACP chairman Julian Bond has released a statement blasting Arkansas's proposed bill, saying:
H.B. 1228 in Arkansas opens the door to a hateful past that some had thought this country had left behind. This legislation cloaks discrimination in the guise of religion–and it will mark people of color, LGBT Arkansans, religious minorities and women as second class citizens. Governor Hutchinson has a duty and a moral obligation to veto this legislation or the ghosts of the past will haunt his legacy."
Earlier today, we told you about the campaign to prevent a similar "license to discriminate" bill from becoming law in Georgia.