The lead sponsor of Georgia's discriminatory "religious freedom" bill says that the bill is dead this legislative session, Insider Advantage reports: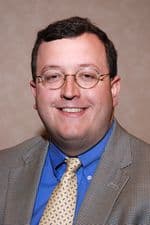 "I do not expect further developments," Sen. Joshua McKoon, R-Columbus, said in an email about his Senate Bill 129. McKoon says the legislation would prevent government from intruding into religious practice, while opponents claim it would cause discrimination against gays.
The bill, approved by the Senate, has been tabled in the House Judiciary Committee since last week. Committee Chairman Wendell Willard, R-Sandy Springs, and Senate President Pro Tem David Shaffer, R-Duluth, were negotiating over a compromise anti-discrimination amendment to allow the bill to reach the House floor before the session ends Thursday night, but a deal has not been reached, McKoon said. He's vowed to try again next year.