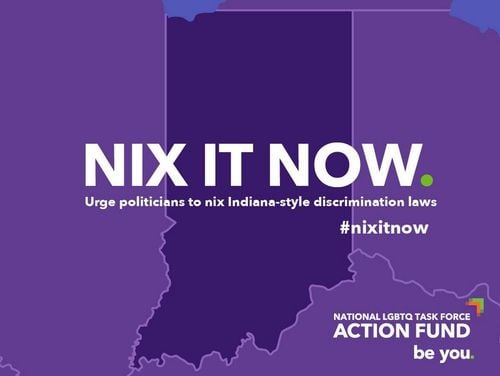 Russell Roybal stepped into his role as the National LGBTQ Task Force's newest deputy executive director earlier this week with a message about discriminatory religious freedom bills. Indiana, he explained, won't be the last state to attempt passing similar legislation, and pro-LGBT activists must remain vigilant.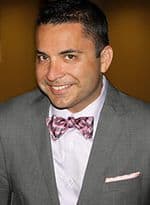 "As a nation that prides itself in the separation of church and state and religious liberty inscribed in the United States Constitution, we find ourselves at a crossroads," he wrote in an op-ed for The Hill. "In state capitals across the country, there are attempts to include [religious freedom bills] in new and existing laws, with the intended outcome of denying or stripping away critical protections for lesbian, gay, bisexual, transgender, and queer (LGBTQ) people."
The attention and criticism directed towards Governor Mike Pence played a crucial role in his decision to sign a new bill meant to counteract the harms created by the original bill. It's likely that in the coming weeks some LGBT advocates will walk away from Indiana confident that the battle against discriminatory "religious freedom" acts has been won. 
As Roybal points out, though, it will take the same kind of focused response in the future to defeat similar bills in other states. The Task Force's "Nix It Now" campaign is designed to help people share their concerns about anti-LGBT laws in other states similar to Indiana's. A large part of what made Indiana such a visible target were things like social media signal boosts from celebrities like George Takei and fantastic media scrutiny that put public officials on the spot. Nix It Now aims to make sure that the public can drum up that same kind of attention.