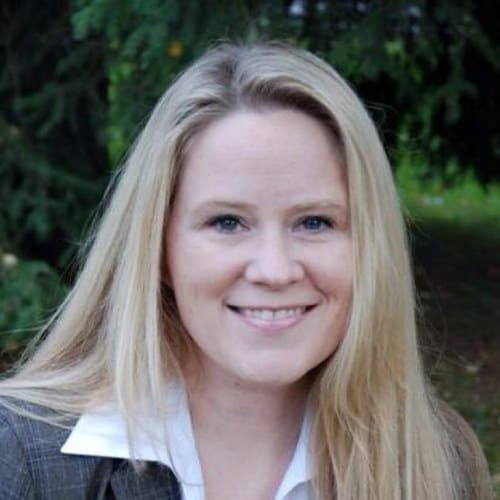 As the city of Anchorage, Alaska gears up for its upcoming mayoral election, the race is beginning to take a tone for the uncouth. Earlier this week during an interview with conservative radio host Casey Reynolds, current mayoral candidate Amy Demboski insinuated that there might be some truth to allegations about her opponent Ethan Berkowitz supported the idea of incestuous marriages.
Rumors began to spread last year after Jerry Prevo, a local conservative pastor, alleged that Berkowitz supported fathers marrying their sons. To clarify Berkowitz himself has never said anything to that effect. According to Reynolds, he only asked Demboski the question in order to gauge whether or not she'd even entertain the accusations. Surprisingly Demboski went along with the idea, expressing that she'd be interested in hearing the sermon in which the rumors first began.
"I don't know anything about pedophilia, but I know, when I listened to 'Bernadette and Berkowitz,' oh, last year, I remember the conversation," said Demboski. "And I remember him saying that people should be allowed to marry anything, and he said he supported if a dad wanted to marry his son. I remember him saying it but I don't remember exactly his words."
Later on as word spread of Demboski's willingness to run with the idea of her opponent being a supporter of incest, her office began to refuse media inquiry about her interview.
"I was dumbfounded, left speechless," Reynolds said to the Alaska Dispatch News. "I never would have expected her to stand by that as a reasonable inference of her opponent's positions."
In the past Berkowitz has been a vocal advocate for LGBT rights and protections in Anchorage. Berkowitz's office has been steadfast in refusing to acknowledge the accusations being leveled at him.
Read the full transcript from Demboski's interview with Casey Reynolds AFTER THE JUMP…

KFQD Demboski Reynolds Transcript