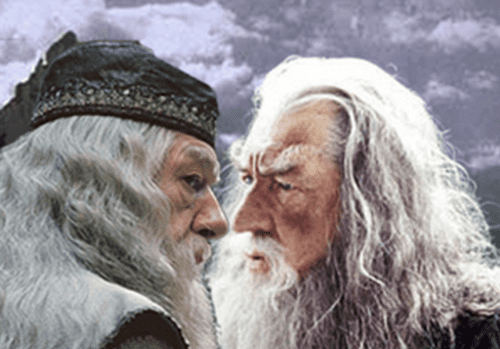 Westboro Baptist Church was none too pleased with J.K. Rowling after the Harry Potter author celebrated Ireland's marriage equality victory vote last week by teasing that Dumbledore and Gandalf could finally tie the knot on the Emerald Isle.
So @jk_rowling wants Dumbledore & Gandalf to marry in Ireland; if it happens, WBC will picket! #NotBanned @pinknews pic.twitter.com/zY7hT09Nv4

— WBCSays (@WBCsigns) May 26, 2015
Rowling, proving wit beyond measure really is man's greatest treasure, fired back in brilliant fashion:
.@WBCsigns Alas, the sheer awesomeness of such a union in such a place would blow your tiny bigoted minds out of your thick sloping skulls.

— J.K. Rowling (@jk_rowling) May 26, 2015
Later, when questioned by a fan on whether giving Westboro the attention was "counterproductive," Rowling added:
I don't care about WBC. I think it's important that scared gay kids who aren't out yet see hate speech challenged. https://t.co/XumjDmEjuw

— J.K. Rowling (@jk_rowling) May 27, 2015
Well done Jo!