Amtrak train en route to NYC derails going 100 MPH on a curve where the stated speed limit was 50 MPH, killing 7 and injuring 200.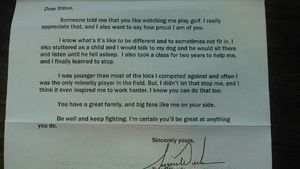 Tiger Woods writes inspiring letter to fan who contemplated suicide.

While a new study from Pew found that the number of Christians in the U.S. has declined over the last decade, the number of gay Christians has apparently jumped.

Will Harriet Tubman end up on the $20 bill?

Lindsay Lohan has begun her community service in Brooklyn.

Prince Harry plays rugby, proves worthy of his moniker PHG.

New trailer for Guillermo del Toro's Crimson Peak drops.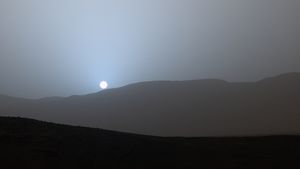 NASA's Mars Rover captures a blue sunset on the red planet.

Jennifer Lopez is the latest diva to take up residency in Las Vegas.

Eddie Redmayne rumored to be cast in Harry Potter prequel.

Conservatives say marriage has always been between a man and a woman. Here's why that's wrong: "Our modern view of marriage – one that has generally predominated in Western societies over the past 200 years – is the outlier. Historically, marriage has been about finding good in-laws and securing economic advantage. And marrying for love is a thoroughly modern invention. … It is somewhat perverse … for conservatives to argue that the general lack of same-sex marriages over 'millennia,' to use a word from Justice Anthony Kennedy's question during oral arguments, somehow underscores the value and necessity of 'traditional marriage.'"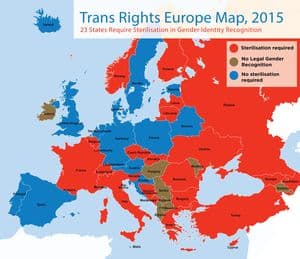 BuzzFeed takes a look at the state of trans rights in Europe.

More than one third of trans Canadian youth have attempted suicide, new survey finds.

Mormon Church and Utah Governor Gary Herbert voice support for anti-gay World Congress of Families conference happening in Utah later this year. HRC calls foul.

On the heels of yesterday's announcement from the FDA about the gay blood ban, out gay U.S. ambassador to Spain donates blood–something he can't do in the U.S.

Lingerie…for men.

How Utah will be affected by its LGBT anti-discrimination and religious freedom laws.