P'town Hacks 2017
Flip the pages. Full Screen is opposite corner.
1 Page P'town
[Save this page for direct links to everything in the book. P'town Hacks partners are in bold]
Welcome to Provincetown. At this particularly stressful moment in time, we can all probably use a bit more Provincetown.
Luckily she has a lot to give and we hope our P'town Hacks efforts can help you make more of your time here. Don't miss the beaches, the light, the rest of the natural beauty, the history, the waterfront, and the art, of course, but perhaps the rarest resource here at the end of the  Cape are the spaces LGBT people both find and make that aren't available anywhere else. It's especially unique for those of us raised with the overwhelming presumption of heterosexuality, and with it, secrecy, lies, and abuse. For many, the most stunning experience here is just being able to be themselves. Now imagine being able to be yourself for one of the first times in a place that offers this kind of stunning beauty, fellowship, food and art. For many of us, that's Provincetown.  
So be yourself and enjoy. Or maybe try being someone you've not been so far. Let down your guard. Keep the eyes open and you will at very least be inspired by the broad spectrum of lives being lived. That spectrum is broader here, but it all seems to fit fin on this little spiral peninsula of sand. 
Guest Houses, B&Bs, Hotels, Lodging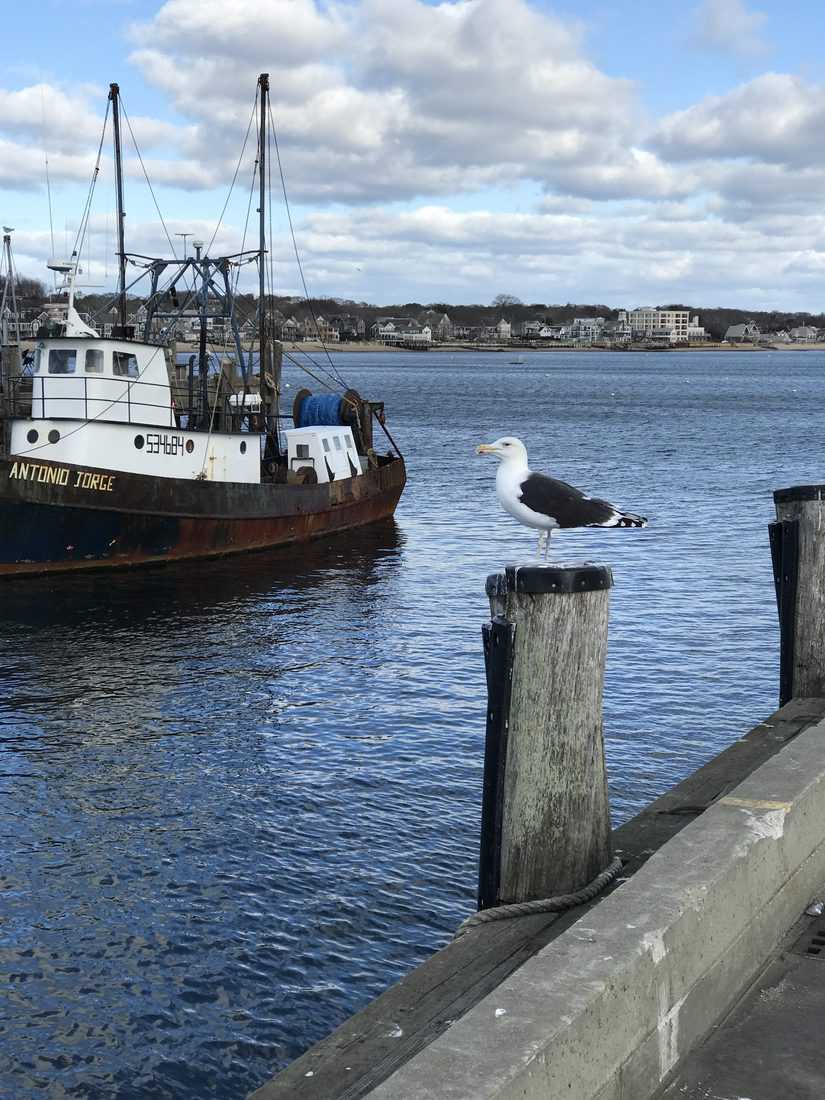 Walk, bike, explore and you'll see the incredible range.
You'll get glimpses of two men or two women holding hands. There's nothing like our sexy Carnival in August or the after-midnight pizza scene every night in the summer. Provincetown has four annual leather weekends, but there's room for everyone. Come back the right weekend this fall and you'll meet the gay pilots, the classic car fanatics, the naughty cosplay devotees of Nauticon in the spring.
Neither a gay town nor a straight one, Provincetown attracts all along the spectrum, the majority of whom arrive with respect, an open mind, and to have a good time, whether the shenanigans are on the beach, the bike trails, down the center of Commercial street, at tea and in night clubs, in homes, condos, guesthouses and hotels across town you're going to find a diverse set of humanity that continues to expand over time as more find the welcoming attitude, some facing other kinds of discrimination, and as the town corrects for its own biases. As part of the LGBT community you'll find defiantly pierced lesbians ready to party, gay men embracing Peter Pan complexes, Bears, Otters, Wolves, and even (real) foxes. 
P'town Hacks 2017: Index
Performance
LGBTQ youth come here to a camp free from oppressive homes and communities. Another local program spirits young trans people out of dangerous situations in the South and provides them with assistance and support  in finding themselves, their confidence, and new, safe lives here or in safe communities elsewhere. Many of us continue our missions of self discovery and actualization here and there are plenty of inspiring independents you may literally cross paths with. You are likely to come across Drag Race hopefuls and alums armed with glitter and sewing needles; if lucky you might catch  John Waters on a bicycle, Rachel Maddow casting for bass, same-sex stroller-pushing couples with their gaybies; midwest boyfriend twins thrilled to meet a favorite blogger; Hollywood producers with their posses crossing paths with the stars of very different sorts of movies– those adult talkies of current, recent and ancient vintage–and many of them are doing exactly what you're doing…or maybe some things you never thought of.
Nightlife
Restaurant/Food

Real Estate

Spa

Namaste Spa, at Carpe Diem Guesthouse

Travel

App
Provincetown goes through cycles and somehow continues to be all of them. Again, not a gay town nor a straight one. It's a Yankee enclave, but isn't. Not long ago 90% of the kids in school were Portuguese. It is and it isn't a Portuguese fishing village. Is and isn't an artist colony defining our national culture. It was, after all its where Tennessee Williams, Hans Hoffman, Jack Kerouac, Jackson Pollock, and Norman Mailer are supposed to have done significant work and where you may see Tony Kushner strolling or author Michael Cunningham coming from the gym. More recently film, tv and movie makers too have started to pay repeat visits to town, bringing posses of their own.
P'Town Hacks 2017 Shopping
Provincetown can handle the butch and femme and everything in between. It provides for a social day by the pool, or a more ambitious day trip to a lighthouse, cliff or cranberry bog.  If you're not into all the young twinks around this week, wait until next week. Provincetown is a place for kayaks and floaties, pirates and washashores,  houseboat parties, speed boats and dinghies. It has room for the hopeless romantic and the shameless slut, the painter, the poet, and the dancer from the dance. You'll see things you've never seen and others you'll never forget.
Provincetown is a light for LGBTQ people in a world that right now feels like it's getting quite dark. Please spread the word, and come back home with your friends, your lovers, and your chosen families.
Photographer

LGBT/Gay News
This summer is the same and totally different. As Madonna wrote, perhaps about one's discovery of Provincetown….or not…
Look around  everywhere you turn is heartache. It's everywhere that you go.
When all else fails and you long to be
Something better than you are today
I know a place where you can get away…
All you need is your own imagination
So use it that's what it's for….
It makes no difference if you're black or white
If you're a boy or a girl
If the music's pumping it will give you new life…
Beauty's where you find it
Not just where you bump and grind it…
Varla, Dina, del Rio
Richfield, Gooch, Repetti, Cho
Alber, Lavin,  Showgirls scene
Bang or Chloe to be queen
Christ, Peaches, Clinton, Kate
Molly Ringwald, save the date
We have Lavin. Weatherbee
Sandra Bernhard and Scarbee
Bob the Drag Queen, Well Strung, Who
Randy Rainbow, We love you
Have a great summer from us at Towleroad/P'town Hacks!
Michael Goff and Andy Towle