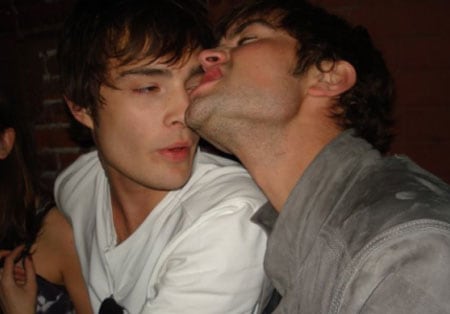 Gossip Girl star Ed Westwick douses ongoing rumors that he and co-star/roommate Chace Crawford are dating. He tells People magazine: "It's very comical. We're two lads who are very close friends, but we're straight as they come."
Besides, Crawford has a crush on McCain running mate Sarah Palin. Said Chace at the Stand Up For A Cure Concert Series at Madison Square Garden in NYC on Wednesday: "I'm not gonna lie. Sarah Palin is quite attractive."
Full Q&A AFTER THE JUMP...
(image source)