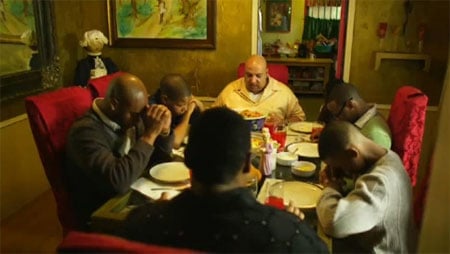 Los Angeles Affiliate KABC refused to air an ad from GetToKnowUsFirst.org during Obama's inauguration. The ad, which was produced as a result of the passage of Proposition 8 and not tied to any upcoming election, featured Xavier and Michael, a Los Angeles-area couple who are raising five children ages 6 through 25.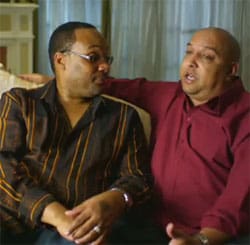 GetToKnowUsFirst.org reports: "The media buy was attempted by the organization's ad agency, New and Improved Media. Its CEO, Keith Fisher, was surprised that KABC rejected the group's money. Fisher said, "We usually only see this with risque content, as in a trailer for a movie." He added, 'If KABC thinks they have to protect the public from this family, something's obviously very wrong over there.' Chris Yokogawa, the ad agency's media buyer, worked with the station, attempting to ease any concerns they might have. He said, 'We went back and forth a couple of times. I explained that this family is far from controversial. They were firm in their rejection. They said it was too controversial to air during the Inauguration, since 'many families will be watching.'' The ad aired across California on Tuesday -- before, during and after the Presidential Inauguration on Good Morning America, The Today Show, Despierta America (Univision) and Levantate (Telemundo) broadcasts, as well as on a wide range of regional news stations, CNN and FoxNews during evening coverage of the day's events. Project Coordinator John Ireland expressed astonishment at KABC's rejection. He said, 'This ad is about families. I challenge anyone to watch the commercials at www.GetToKnowUsFirst.org and articulate what is inappropriate about airing it at any time of day.' One week prior, at attorney Gloria Allred's urging, Rev. Rick Warren indicated he would be willing to show the ads to his congregation at Saddleback Church in Orange County. Days before the Presidential Inauguration, he changed his mind, dropping the offer."
The group aired the spot in 42 of California's 58 counties (everywhere Prop 8 passed by more than 50%) during Tuesday's coverage
Watch the ad, AFTER THE JUMP...