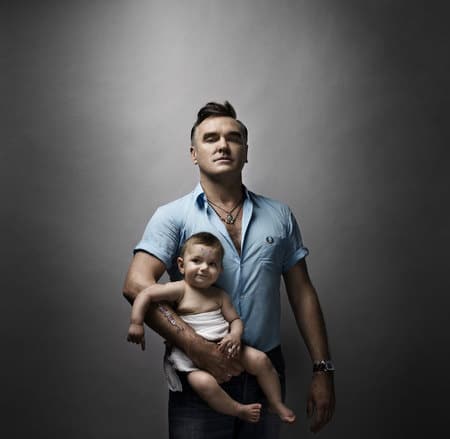 Former Smiths frontman Morrissey, whose ninth solo album Year of Refusal, comes out today, says he's thinking about retirement:
"The former Smiths frontman said that the chances of him carrying on as a singer for much longer after his 55th birthday were 'slim'. He is currently 49. When asked if he could continue as a 55 or 60 year-old he told XFM, 'I think it's incredibly slim. For Heaven's sake! Really?' He also talked about other older musicians, and how he believed few remain relevant into older age. 'I assume most people lose it because they become satisfied and they achieve everything they ever set out to achieve,' he said. 'More to the point, they become personally satisfied and that they're quite happy and it doesn't matter any more. It's very interesting that it's very hard to think of anybody who ages and still manages to mean anything.'"
Morrissey appeared on the BBC's The One show yesterday. Watch it, AFTER THE JUMP...
Recently
Morrissey's 7-Incher [tr]
Morrissey Still Unloved, Alone [tr]