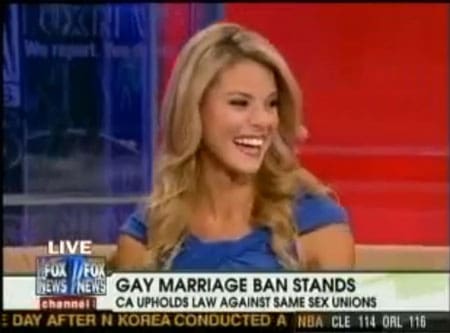 Carrie Prejean didn't stay shut up for long about same-sex marriage. She was invited on Fox & Friends this morning to co-host. Said Prejean of the Supreme Court Decision: "So, I'm not the bad guy!"
They were even dumb enough to post the photo of the one dissenting justice, Carlos Moreno, while talking about Chief Justice Ronald George.
Watch it, AFTER THE JUMP...