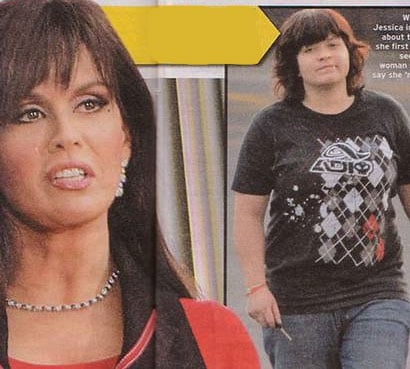 Yesterday, in an interview with KOST 103.5 Los Angeles, Marie Osmond spoke out about her lesbian daughter Jessica and her views on gay rights.
Said Osmond: "You know, I think each of us has the right to choose who makes that medical decision for us, I think everybody should have the right to share homes and finances with somebody that they care about. You know on those types of things I'm very supportive. When it comes to marriage, ... I think that civil rights need to be for all. When you start mixing religion into that and beliefs, you know, I do believe in the Bible. My daughter understands my beliefs. And, and, uh, you know, God said to be married and be productive with your children and, and, you know, replenish the earth or whatever. She understands those things. My daughter is sharp. And we have a great relationship and I think she would tell you that."
Listen to the interview, AFTER THE JUMP...
(via perez)