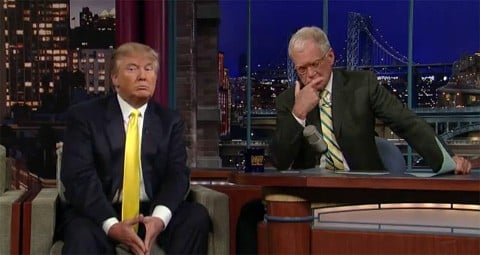 Co-owner of the Miss Universe pageant Donald Trump appeared on Letterman last night to talk about the beauty queen contest. Inevitably, Carrie Prejean came up. Trump insisted that the answer to the same-sex marriage question became a controversy because of "her great beauty."
Letterman said "Anybody who wants to get married ought to be able to get married," and capped it off with the oft-copied punch line, "Why should heterosexuals be the only ones who are miserable?"
Watch, AFTER THE JUMP...