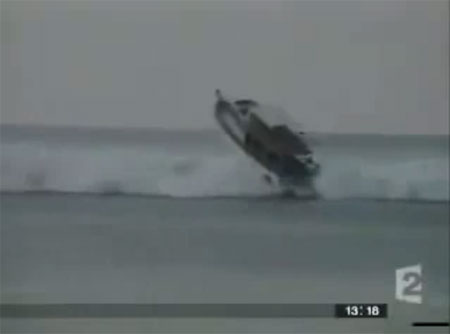 Dozens remain missing following a powerful tsunami caused by an earthquake on the ocean floor struck the South Pacific island of Samoa yesterday. And then devasatation in Indonesia:
"Seventeen hours after the magnitude 8.0 temblor struck, another massive ocean earthquake off the coast of Indonesia's Sumatra island early today killed at least 75 people and trapping thousands under rubble. A tsunami warning was issued in the region but was later lifted. The earlier quake was centered about 120 miles south of the islands of Samoa and American Samoa. It sent four waves, each 15 to 20 feet high, crashing up to a mile inland, according to the Associated Press."
The toll in Samoa was at 99 this morning, a figure likely to increase. Relief has been dispatched to the islands.
Some video from Samoa, AFTER THE JUMP...
CNN report:
Raw footage:
The aftermath: