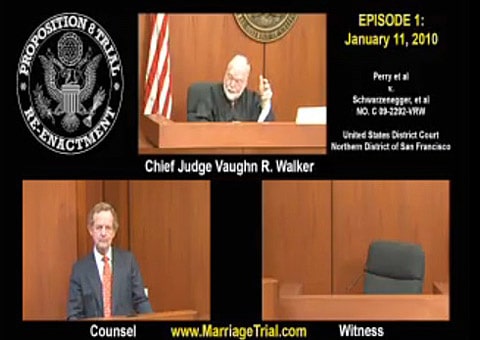 John Ireland and the folks at MarriageTrial.com have delivered the first day of testimony in their word-for-word reenactment of Perry v. Schwarzenegger, et al, the federal challenge to Proposition 8.
Chapter 2 of Day 1 is here.
It lasts a little more than an hour. At their site, they offer an overview with some context.
Watch it, AFTER THE JUMP...