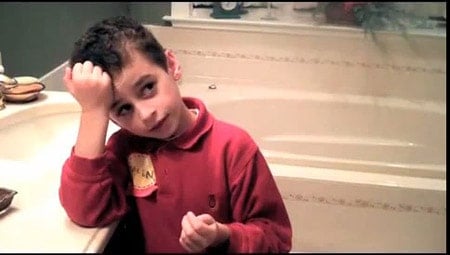 There's a first time for everything.
Watch, AFTER THE JUMP...
YT: "Made by John Hill and Micah Schraft. This moment was captured the day after thanksgiving. We bought our flip cam two days before and were testing it out. We were on our way to the kitchen when Calen stopped us to ask for help washing his hands."