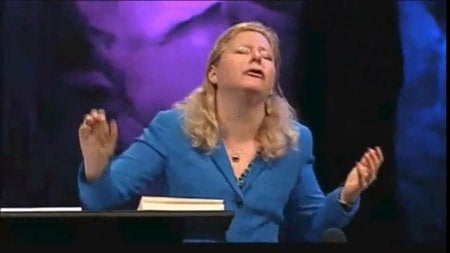 At Convergence 2010: A Cry to Awaken A Nation, a conference attended by thousands last week, Janet Porter, the President and Founder of Faith2Action called on God to help Christians gain control over the media.
Alvin McEwen writes, in the HuffPost: "...it was attended by such luminaries as Rev. Harry Jackson who was called a 'modern day Martin Luther King, Jr' because of his failed attempt to keep marriage equality from coming to D.C. and Cindy Jacobs who took it upon herself to 'cast out demons' during her speech."
Watch, AFTER THE JUMP...