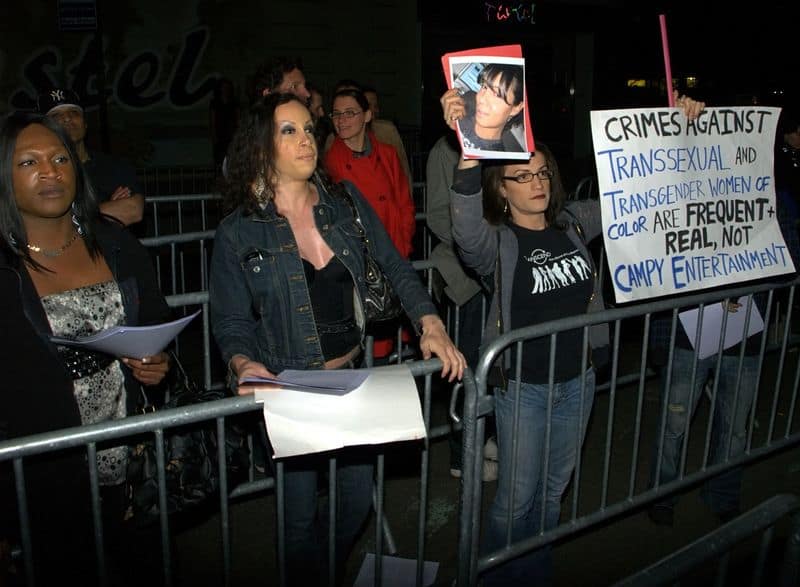 The controversial film "Ticked Off Trannies With Knives" will now be marketed as "Ticked Off Tra**ies With Knives," with certain letters in the word "tranny" greeked out, or blurred. Isreal Luna, the director of the movie which opened amidst protesters at the Tribeca Film Festival last night, had a conversation with Dustin Lance Blck about how to handle the title which has offended many in the LGBT community.
Black tells The Advocate:
"I said, 'Hey, is there any way that we could acknowledge that this word is pejorative to so many in the community, in the trans community, and acknowledge that in a way in your artwork, in your posters, and then it starts that conversation, so that when people see it, they go, 'Wow, why is that greeked out? Why is there an asterisk for an N? Why is this the same treatment the n-word has in the black community?' Hopefully, it starts that conversation and opens the door for trans people to be able to start telling their stories of why the word is hurtful."
Watch Luna explain his decision to alter the title, AFTER THE JUMP.
Thanks to Dave Shankbone for sending in the pic of protesters at the Tribeca Film Festival.