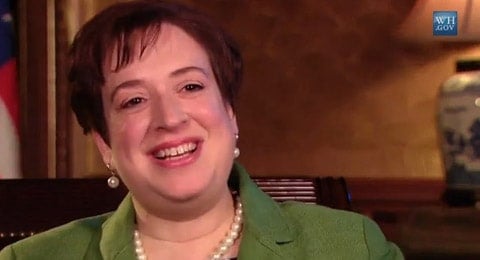 The White House yesterday rolled out a video to introduce its Supreme Court nominee, Elena Kagan. Kagan discusses her background, experience, and current position:
"Nobody knows quite what [Solicitor General] means. Some people think it's the people who put the labels on the cigarette packages. But, in fact , it's not. That's the Surgeon General. The Solicitor General is the person who represents the United States in the Supreme Court. We participate in about three-quarters of the court's cases. Each time the court sits I'll appear in court..."
Watch, AFTER THE JUMP...
;