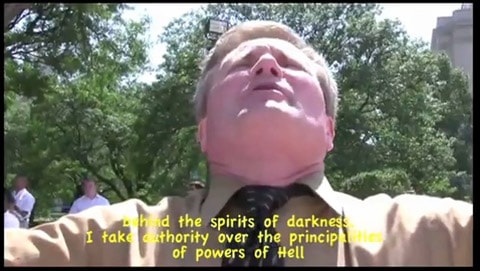 The National Organization for Marriage has a whole cast of characters to accompany them on their 23-city hate-a-palooza tour.
In addition to victims of imaginary bullying, they have Pastor Jay Stirnemann, who used his own special language in Providence, RI to ward off the evil gays who are destroying the world for wanting to get married.
Watch, AFTER THE JUMP...