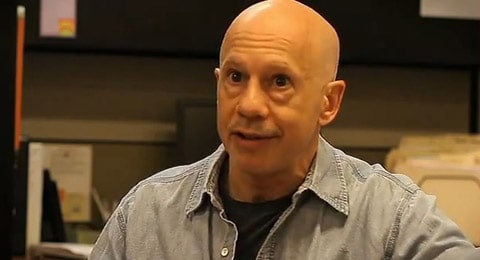 A massive, 511-page report on Proposition 8 underwritten by The LGBT Mentoring Project has been released. It's very easy for people to read the entire report, or just a section. The goal of the report was to learn about winning future ballot measures on same-sex marriage.

 It's all here — readable as sections here — and the entire report can be downloaded as a PDF here.
Before you read any of it, you will want to watch the short video by the report's author, Dave Fleischer. 
Watch it, AFTER THE JUMP...
Fleischer also writes about the study in the L.A. Times. Here's part of it:
The lesson: It's not enough to make the case for same-sex marriage. It's also important to arm voters — particularly parents — against an inevitable propaganda attack. And it's crucial to rebut lies so parents don't panic.

Another misconception was that those who voted for Proposition 8 were motivated by hate. This does not describe most of the 687,000 who changed their minds in the closing weeks. After all, they supported same-sex marriage before the opposition peeled them away. Yes, they turned out to be susceptible to an appeal based on anti-gay prejudice. But they were frightened by misinformation. No on 8's one TV ad that directly responded to the fear-mongering helped assuage some of the fear, but it was too little, too late.

One final false assumption by same-sex marriage supporters was that the election was so close that it will be easy to pass same-sex marriage the next time out.

It's true that the official election results — 52% to 48% — appeared quite close. But the truth is more complicated. The data we analyzed show that the No on 8 campaign benefitted from voter confusion.

Polling suggests that half a million people who opposed same-sex marriage mistakenly voted against the proposition. They were confused by the idea that a "no" vote was actually a vote for gay marriage. This "wrong-way voting" affected both sides, but overwhelmingly it helped the "no" side. Our analysis suggests that the division among California voters on same-sex marriage at the time of Proposition 8 was actually 54% to 46% — not so close. We are actually 1 million votes away from being able to reverse Proposition 8.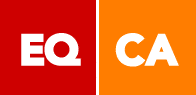 In light of the new report, Equality California contacted Towleroad yesterday to let us know what it has been doing since Prop 8 passed to get the state ready to go back to the ballot for marriage equality. Here's what they told us.
Many of these efforts around marriage are being carried out by Let California Ring. Let California Ring is a coalition-led 501c3 public education campaign hosted by the Equality California Institute. Here's what we are doing now:

— We have field organizers stationed across the state. Each week they and our thousands of volunteers are doing phone banks, door-to-door canvasses and in-person outreach to build support for marriage equality and to grow our volunteer team. Our field program has had over 900,000 conversations about equality across the state in a little over a year.

— Let California Ring currently has three committees:

* LCR's messaging committee is working with a consultant -- Storefront Political Media -- to craft and test the most effective messages possible to move people to support marriage equality.


* A committee that includes the Jordan Rustin Coalition and HONOR Fund will soon be conducting pilot campaigns in Latino and African-American communities. These pilot campaigns will rely largely on door-to-door canvassing in order to test messages and approaches. LCR is also working with API Equality in Los Angeles and San Francisco on research efforts.


* LCR's family committee is launching a statewide Speakers' Bureau through which married same-sex couples will share their stories and build support in their communities.

— We are collaborating with California Faith for Equality on messaging around faith issues. We're also collaborating to mobilize volunteers from progressive churches, organize Catholics and make the case for marriage equality in mainstream Christian denominations.

— Along with Freedom to Marry, GLAAD and Third Way, we are working on psychographic research on the issue of teaching same-sex marriage in schools. We're partnering with groups focused on LGBT family and youth issues, s