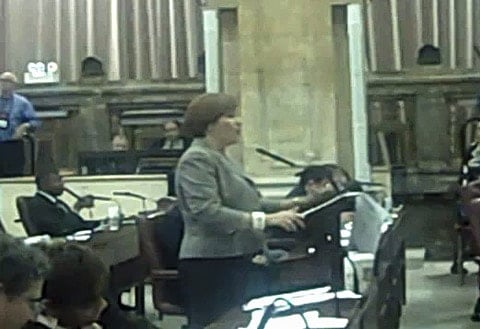 Back in June I posted an item about a measure that NYC City Council Speaker Christine Quinn was pushing to have passed that would force the City Clerk to inform couples registering for domestic partnerships about other states and countries where they could really get married.
Said Quinn regarding the measure: "I think it will speak volumes about the inequality in our state. And the need for our state Senate to follow the lead of other states."
Yesterday, the measure passed.
The NYC City Clerk "must provide information to the public, particularly those who are seeking a domestic partnership, listing all jurisdictions that perform same sex marriages that would be recognized as valid marriages by the state of New York. The information will be provided on the City Clerk's website, and will be posted and available in hard copy at all of the marriage bureau locations."
Watch Quinn speak about the measure yesterday at City Council, AFTER THE JUMP...