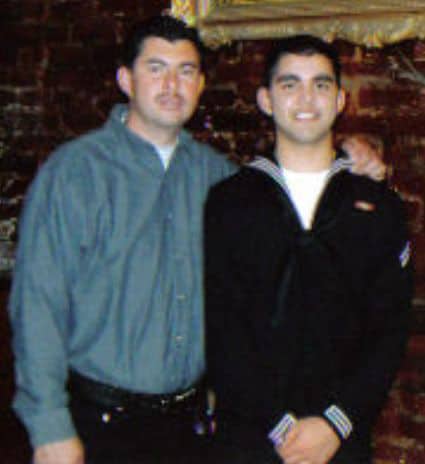 With the Pentagon's family survey now in the field, Servicemembers Legal Defense Network (SLDN), a national, legal services and policy organization dedicated to ending "Don't Ask, Don't Tell" (DADT), will release a letter each day this week from family members and spouses of former service members impacted by DADT. As the Pentagon reaches out to 150,000 straight couples on how their lives are impacted, these letters will share the perspective of those forced to serve under this law alongside their loved ones. SLDN is urging supporters of repeal to call, write, and schedule in-district meetings with both their senators as the defense budget, which contains the repeal amendment, moves to the floor just weeks from now. www.sldn.org/action.
August 26, 2010
Hon. Jeh C. Johnson
General Counsel, U.S. Department of Defense
Co-Chair, Comprehensive Review Working Group
General Carter F. Ham
Commanding General, U.S. Army Europe
Co-Chair, Comprehensive Review Working Group
Dear Mr. Johnson and General Ham: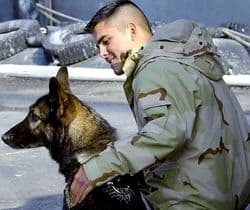 I am a heavy machinery truck driver; I have been all of my life. A blue collar American who raised my son, Joseph Rocha, in a Roman Catholic home with strong Spanish values, after his mother lost custody for drug abuse. Throughout school Joseph turned out to be an awarded scholar, athlete and leader. I did my best to provide a good home for him. But, I wasn't prepared for my only boy to turn out gay.
Early on in his senior year, at 17, he left the house on one condition: that he never return.
I learned through my wife that he was excelling quickly in the military. He was promoted twice in his first year and was hand-picked for explosive detection school. We had no idea that during his 28 months in the Middle East, he was being abused by his superiors because he wouldn't tell them if he was gay or not. He only ever called home to tell my wife he loved working with the dogs and about his aspirations of becoming an officer.
He sent gifts to his kid siblings for every single holiday and called them religiously. He was a hero to my girls. I struggled through our silence knowing that I was missing out on my son. As it sank in that Joseph might be injured or killed in the service, it became clear how irrelevant who he wants to love is. On a phone call home to congratulate me for my birthday, I told my son for the first time that I was truly proud of him and asked him to live his life for himself, not for me or anyone else.
After receiving a Naval Marine Corp Achievement Medal for his service overseas and being accepted to Naval Academy Preparatory School to go on to the United States Naval Academy and earn a commission, Joseph was discharged under "Don't Ask, Don't Tell."
Recently, just after his mother's death, I asked him what he would be doing this year when he becomes the first in our family to graduate from college. I was surprised when he said that he wants to serve again. I asked him why he would go back after all they did to him. I asked him if he was prepared to go back to the Middle East. He replied that he was never meant to be done serving.
Joseph contributed to my family and to the families of each of his co-workers: loyalty, respect and service. My son had always lead by example and in coming out he has taught his siblings pride and his favorite value, integrity.
I am proud of my son and it makes me sick now to read the Navy documents detailing the abuse he stomached in order to try and save his career. He is a brave young man and a patriot. I know now first hand that the old ways are not always right and I ask that you encourage your superiors to end "Don't Ask, Don't Tell." Please allow my son, Joseph C. Rocha, and countless like him, to resume their military careers.
Sincerely,
Jose J. Rocha
CC: U.S. Sen. Carl M. Levin
Chairman, Senate Armed Services Committee
U.S. Sen. John S. McCain
Ranking Member, Senate Armed Services Committee
U.S. Sen. Joseph I. Lieberman
Member, Senate Armed Services Committee