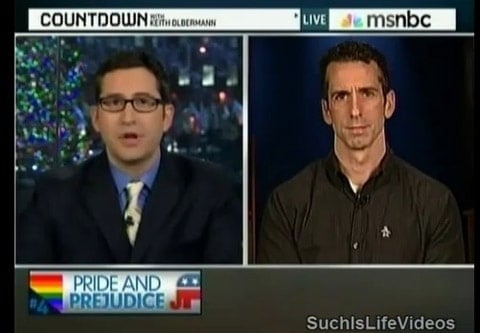 Activist Dan Savage appeared on last night's Countdown to discuss conservative groups abandoning CPAC over the attendance of GOProud.
Said Savage: "GOProud isn't a pro-gay rights organization, they're an organization of gay quislings and useful idiots that help to window-dress the Republican party which is really still rabidly anti-gay to it's core. It's a little window dressing, a little gay window dressing, that allows them to appeal to moderates perhaps and independents as being less bigoted than the Republican party actually is."
Watch, AFTER THE JUMP...